Sometimes, celebs do all sorts of weird and wonderful things to keep themselves looking paparazzi perfect at every minute of the day.
Take Meghan Markle, for example, who credits this bizarre tongue massage for keeping her face looking "youthful or fresh".
Or fashion designer Vivienne Westwood, who decided to tell the world in October that her secret to maintaining a youthful appearance was… taking less showers.
LISTEN: Is botox actually good for your career? Post continues after audio…
Lucky for us, some celebs' skincare secrets are little bit more accessible for us common folk.
Yesterday, Aussie model Lara Worthington gave fans a glimpse into her go-to routine for getting a perfectly plump, perfectly kissable pout: a collagen lip mask.
(Hey, we never said it wasn't still a little bit unusual…)
Sharing a video on Instagram, the 30-year-old told her 490,000 followers that she was "unable to move her lips" for a full 15 minutes while the mask took effect.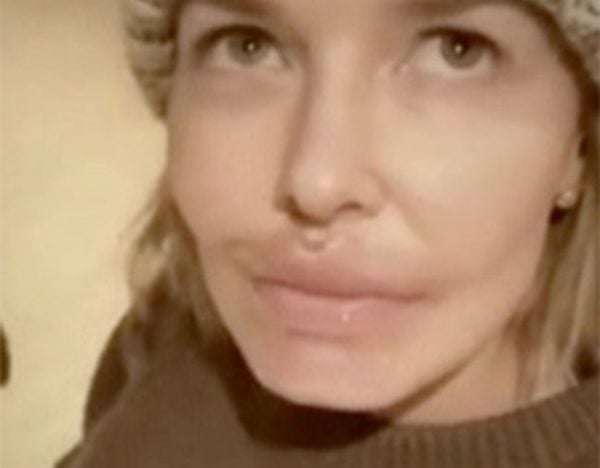 So what does a collagen lip mask do, exactly?
According to KNC Beauty, the makers of the particular mask Lara uses in her snap, the all-natural lip mask, with ingredients like rose flower oil, cherry extract and vitamin E, "plumps, hydrates, moisturises and conditions" lips.
An instructional video on the site directs beauty fans to first clean their lips, before applying the collagen-infused, jelly-like mask to their closed mouth.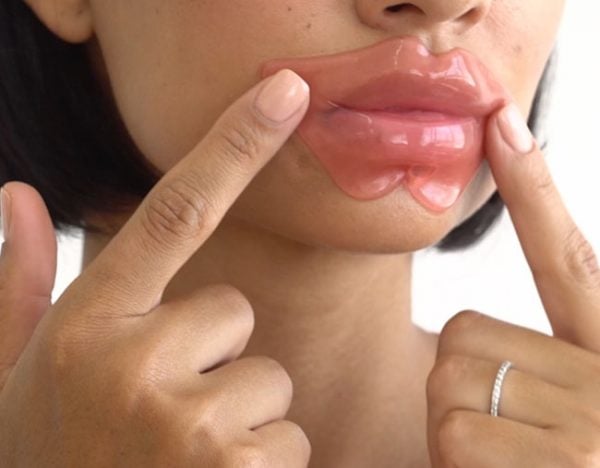 Then 15 - 20 minutes later? Lara's lips are all yours.
Users are advised they may feel a slight "tingling" after use, which is just proof that the "collagen is kicking in... going to work to give you that full, enviable look".
The KNC Beauty All Natural Collagen Infused Lip Mask is not only a favourite of Lara's: celebs like Kim Kardashian and Emma Stone are also fans.
Luckily, the US-based company ships to Australia, with a five pack of the masks starting from just over AU$32.
If that's a little too exxy for your beauty budget, Sephora also has its own line of lip masks that start from just AU$4 (although they mostly aim to nourish and replenish, rather than plump).
Of course, if sitting in silence with your mouth closed for 15 minutes isn't your thing, there's also this overnight lip treatment that yields similar results.
LISTEN to the latest episode of Mamamia Out Loud, below.