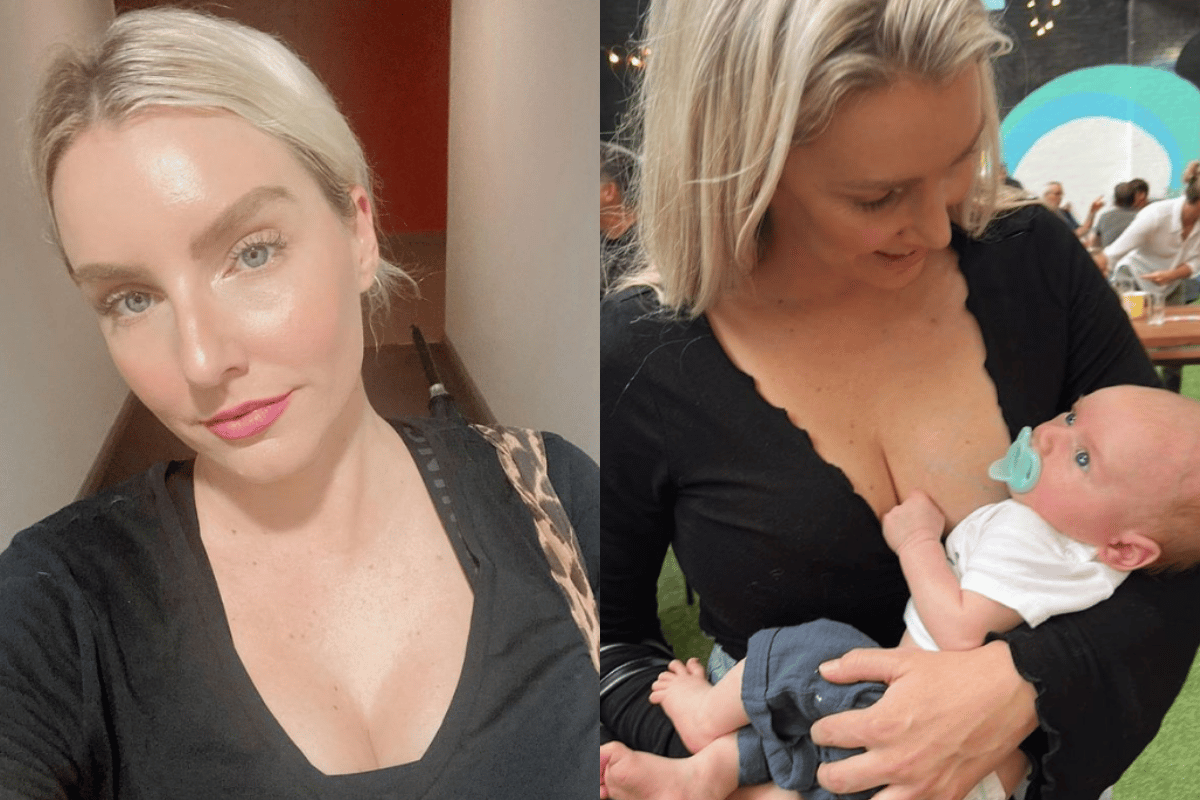 This post includes discussion of postpartum depression that may be distressing to some readers.
At the age of 15, Kelly McCarren first saw the signs of poor mental health. 
As a teenager, Kelly's anger began to bubble towards the surface, and by year eight in high school, she had thrown a chair at her best friend in French class. Luckily, the chair didn't make contact with her friend.
"I felt things a lot more than what was normal. I used to go outside when I was having fights with my parents, and we had these poles that supported/held up the house – I would punch those poles. It really hurt my hands, but it was a way to release anger," Kelly reflected on No Filter.
Up until this point she didn't realise other kids weren't also doing things like this.
With strong recommendations from her parents to go and talk to a professional, Kelly saw a counsellor. And from this point on she understood what mental health looked like. It continued to ebb and flow throughout her life, through career milestones, graduations, relationship and friendship breakups – the lot.
Then postpartum depression hit. 
And it escalated things to an entirely new level. 
Watch Jess Eva talks about her postnatal depression on I'm A Celebrity... Get Me Out Of Here! Post continues below.
The first summer back from uni, Kelly first started taking medication for depression.
"Mum and dad knew I struggled a lot, but they didn't know how to handle it. It got really bad. In my first year of uni I was so shy and really struggling to be my true self, so I didn't make any friends. I had a boyfriend, and I had my nanny [grandmother], and that was it. I was very lonely," Kelly said.
For Kelly, depression was debilitating.
It felt like something was on top of her, and that she couldn't pull herself out. 
On paper, Kelly's life looks relatively perfect. She's financially secure, has a loving family, good friends, a great relationship and a job she loves. With this in mind, Kelly struggles to articulate her thoughts and emotions -– she almost feels guilty for being depressed.