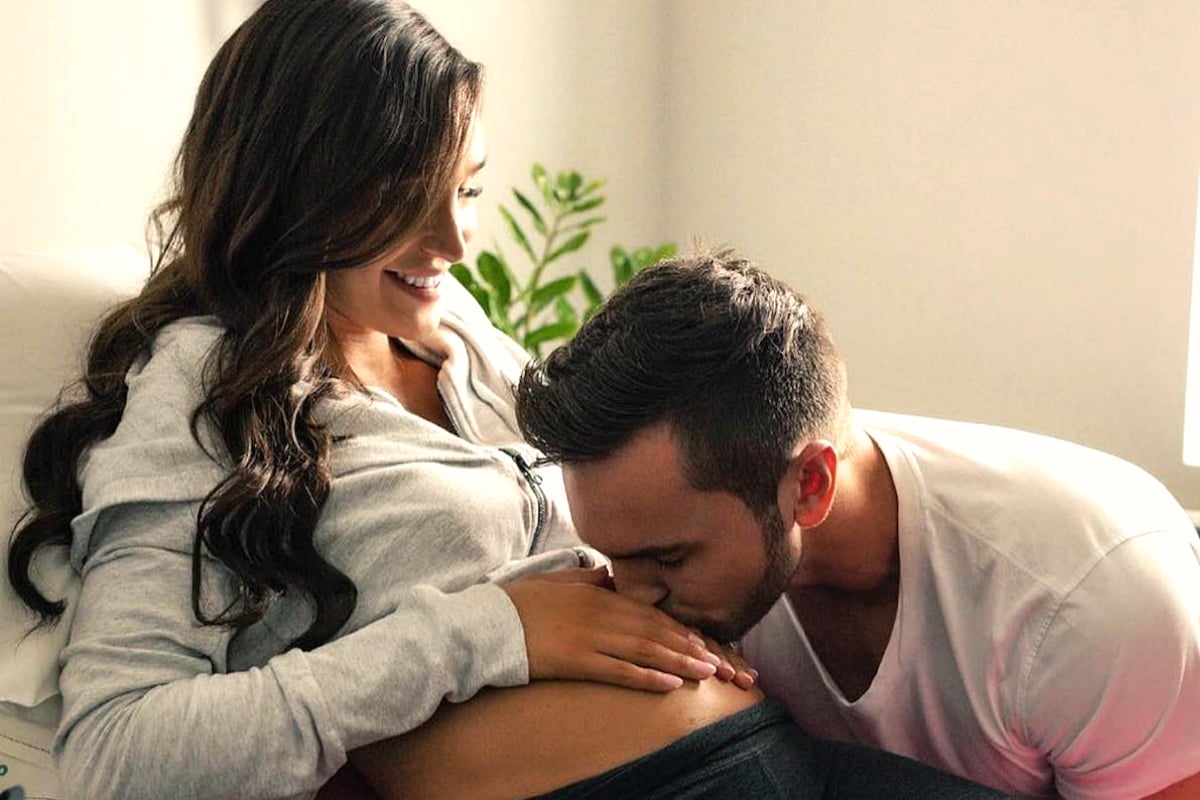 Aussie fitness entrepreneurs Kayla Itsines and Tobi Pearce have brought in the new year by revealing the gender of their baby.
Itsines, the 27-year-old behind the Bikini Body Guide (BBG) and SWEAT app, shared two gender reveal videos with her 10.7 million Instagram followers on Tuesday morning.
"It's a ….. [girl] AWWW!! @tobi_pearce screamed "YYYESSSSSSS!!!!!" (and I ate half the confetti, it's fine) WE ARE SOOOOO EXCITED!!" the Adelaide-based personal trainer captioned the first video of her fiancé Pearce popping the balloon to reveal pink confetti.
The second video shows the couple popping a balloon in a more intimate setting with Itsines' grandparents.
Last week, Itsines and Pearce announced they're expecting their first child in May, 2019.
"Tobi and I do not even have words to describe how happy and excited we are to bring you this news! If you don't know already, I come from a big greek family. FAMILY is always what comes first in my life. To be able to start my own family with the person I love most in this world is just an absolute dream come true," she wrote.