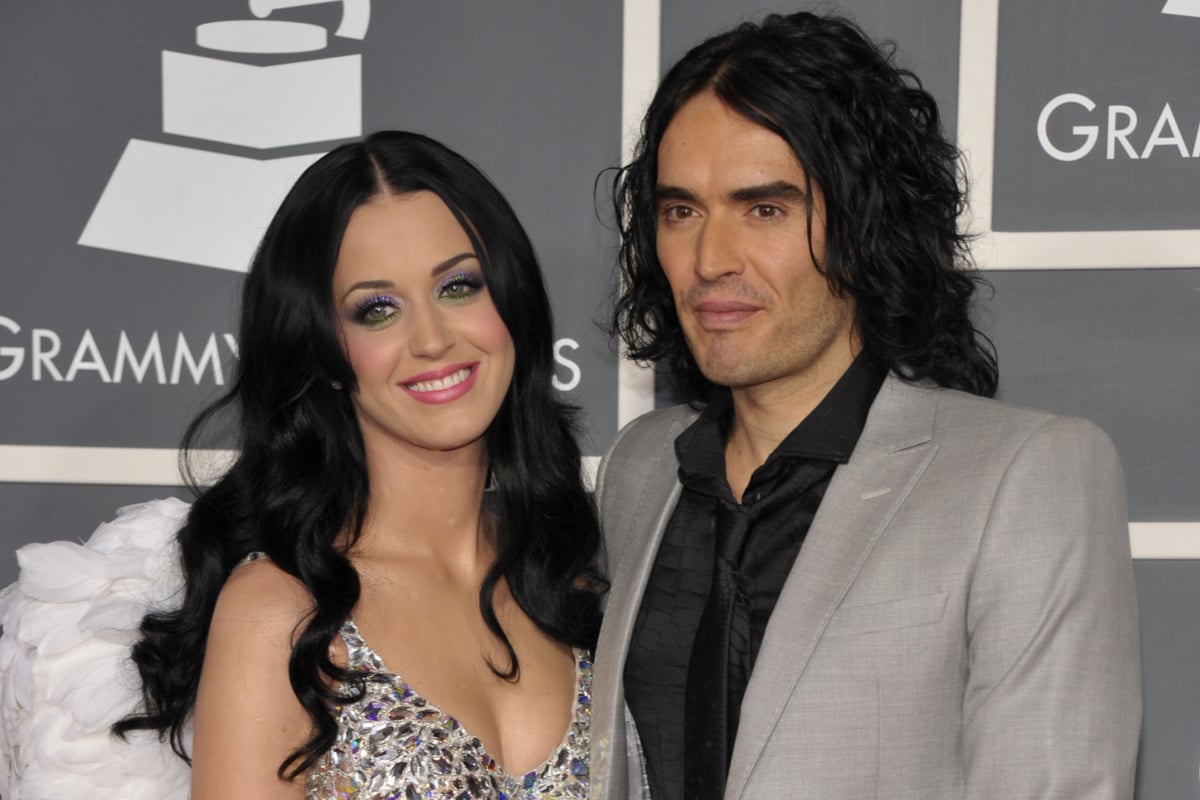 Without saying anything, Katy Perry may have just subtly referenced her first marriage to English comedian and actor, Russell Brand.
It wasn't the most effortless of relationships, even by celebrity standards. After the couple met on the set of Get Him to the Greek, Brand popped the question a mere three months later. What followed was a very elaborate wedding, 14 months of marriage and a divorce initiated by text. It was more of a head's up on Brand's part.
Perry was just 25 when she first tied the knot. Now 35, she's approaching her second marriage to Orlando Bloom differently.
Ellen DeGeneres forgets Katy Perry's marriage to Russell Brand and tbh, so did we. Post continues below.
Ahead of her performance at the ICC Women's T20 World Cup cricket final on Sunday, Perry spoke to Stellar Magazine and the conversation soon turned to her upcoming wedding to Orlando Bloom. More specifically, how she's prioritising their relationship over the wedding itself.
"I call myself a 'bridechilla' as opposed to a bridezilla. Orlando and I are united with our approach," she said.
"It's not about the party, it's about the coming together of people who will hold us accountable when things get really hard. Because it's really great and then it's really hard. Those are just the facts when you're with someone who challenges you to be your best self."
Although she made no mention of her ex-husband, Russell Brand, the subtext was difficult to ignore.
Now only days later, has Russell Brand seemingly referenced his ex-wife too.
Sharing a lengthy video to his Instagram titled, "How I got over heartbreak" the comedian discussed that he has been experiencing for most of his life. Brand said, "Right until when I got married, I got my heart broken again and again."