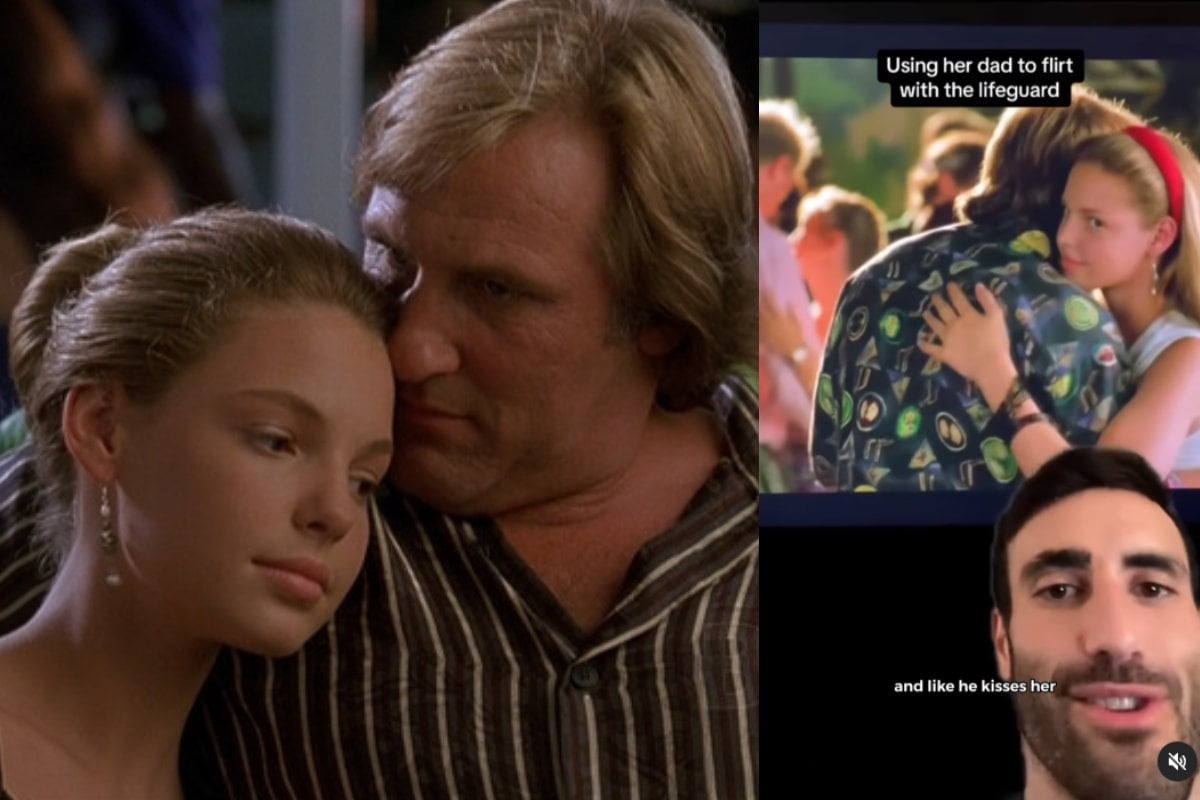 Every so often, an old movie is dug up that seems so tone-deaf, so offensive, so straight-up wrong, that it makes you question everything you've ever known to be true in your life.
For me, that movie is My Father, The Hero.
I mean with a title like that, you've already lost me.
The 1994 movie was a remake of a French film of the same name. It starred a teenaged Katherine Heigl in one of her first roles – long before Grey's Anatomy – but the big star of the movie at the time was Gérard Depardieu.
If you haven't thought about Gérard Depardieu in 20 years then you are a normal human person.
The French actor was one of the most prolific screen actors from the '60s until the late '90s, starring in a mammoth 250 films throughout his career. In recent years, Depardieu has been embroiled in a slew of controversies and serious sexual assault allegations, so we'll leave any more talk of the actor there.
We are here to (OF COURSE!) talk exclusively about My Father, The Hero.
In the movie, a 14-year-old Heigl plays Depardieu's daughter, Nicole. The father/daughter duo go on a vacation to the Bahamas to reconnect and while there, Nicole develops a crush on a lifeguard, Ben.
Nothing to see here! What a wholesome tale of first love on a tropical island!
Nah.
She pretends to date her dad, André, to make lifeguard Ben jealous.
Yep, this teen girl acts like she's in a romantic relationship with 50-year-old Depardieu... a man who is supposed to be her father.