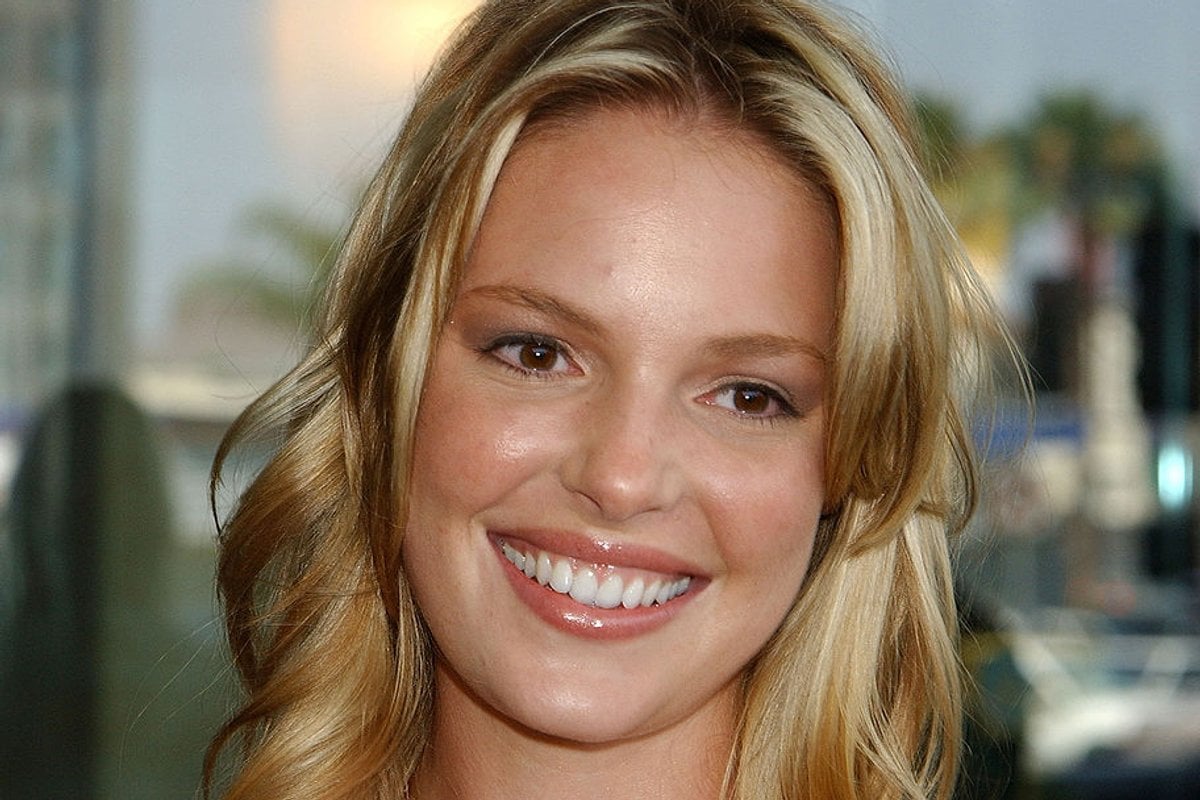 It's 2008.
In theatres, a film called The Reader, produced by Harvey Weinstein, and a film called Vicky Cristina Barcelona, written and directed by Woody Allen, are box office successes.
But there's another movie everyone's talking about: 27 Dresses, starring Katherine Heigl. Written and directed by two women, it tells the story of Jane, who has somehow served as a bridesmaid 27 times. She's in love with a man who instead falls in love with her sister (even though James Marsden is single and right... there), and we watch as she wrestles with the idea of having to stand by her sister's side on the wedding day. 
I would like it on the record that 27 Dresses gave me an entirely unrealistic idea of what my 20s and early 30s would look like. Surprisingly, I have not been a bridesmaid 27 times, and I definitely haven't attended an underwater wedding, a goth wedding, or a Gone With The Wind themed wedding.
Nonetheless, aside from the unbelievable opening scene where Jane attends two weddings in one night (the stress... I just can't), 27 Dresses was relatively unproblematic as far as movies of the 2000s go. Especially given the names behind the films that opened alongside it. 
Watch: Katherine Heigl on being labelled 'rude'. Post continues after video.
But by the end of 2008, it would be Katherine Heigl - not Harvey Weinstein or Woody Allen - who would be frozen out of Hollywood.
Her crime? Being unselfconsciously, unflinchingly... honest.
In a profile for Vanity Fair at the beginning of 2008, Heigl was asked about the decisions of her character Izzie Stevens in the top-rating medical drama, Grey's Anatomy. Breaking one of the unspoken 'rules' of stardom, she acknowledged the commercial considerations that often come with writing for prime time television. 
"It was a ratings ploy," she said of a recent dramatic story arc involving her character. "It was absolutely something that shocked people; it wasn't predictable, and people didn't see it coming. It's our fourth season; there's not a lot of spontaneity left. And business is business; I understand that, but I want there to be some cooperation between the business end and the creative end, so there's some way of keeping it real."