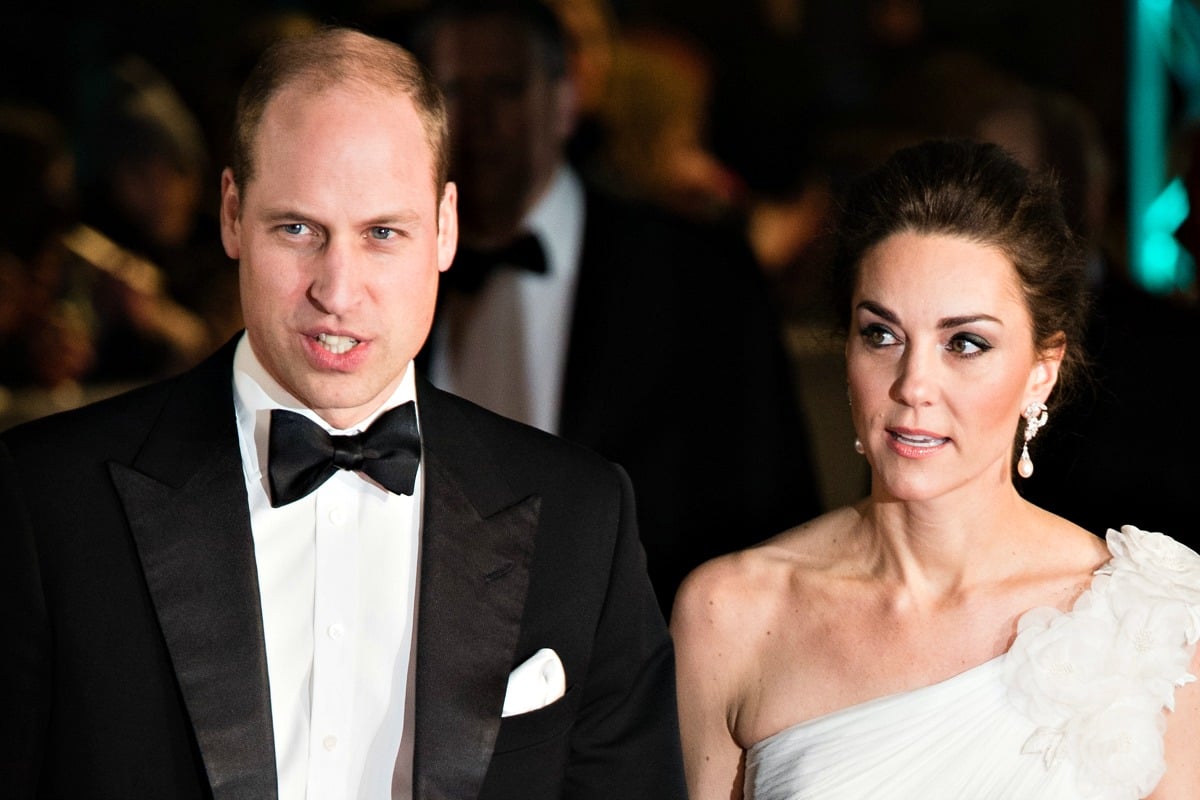 It's not clear, but we suspect – well, hope – that a London sound guy just had a crap night at work. That maybe he forgot to play the track marked 'Prince William and Kate Middleton entrance music'.
Because the alternative is that someone decided it would be completely fine for the Royals to enter the BAFTAs in complete silence. Pin-drop, high-heel clacking kind of silence.
The poor Duke and Duchess of Cambridge thought they were going to enjoy a fun night out at the Royal Albert Hall on Sunday, but instead were forced to make the rather long walk from the door to their front-row seats at the 72nd annual award ceremony, as the entire auditorium stood and watched in excruciating silence.
Led by British Academy of Film and Television CEO Amanda Berry, the couple tiptoed down the stairs to the sound of literally nothing but camera shutters.
"It's so quiet," the Duchess could be heard saying.
"Let's sit down, quickly," her husband replied.
He even turned to the people seated nearby: "Quiet room," he quipped, quietly.
Kayne's 2009 "Taylor, I'ma let you finish" speech aside, it might just have been the most cringe-worthy award-ceremony moment we've ever clapped eyes on. Which is why we've watched it precisely 17 times this morning.