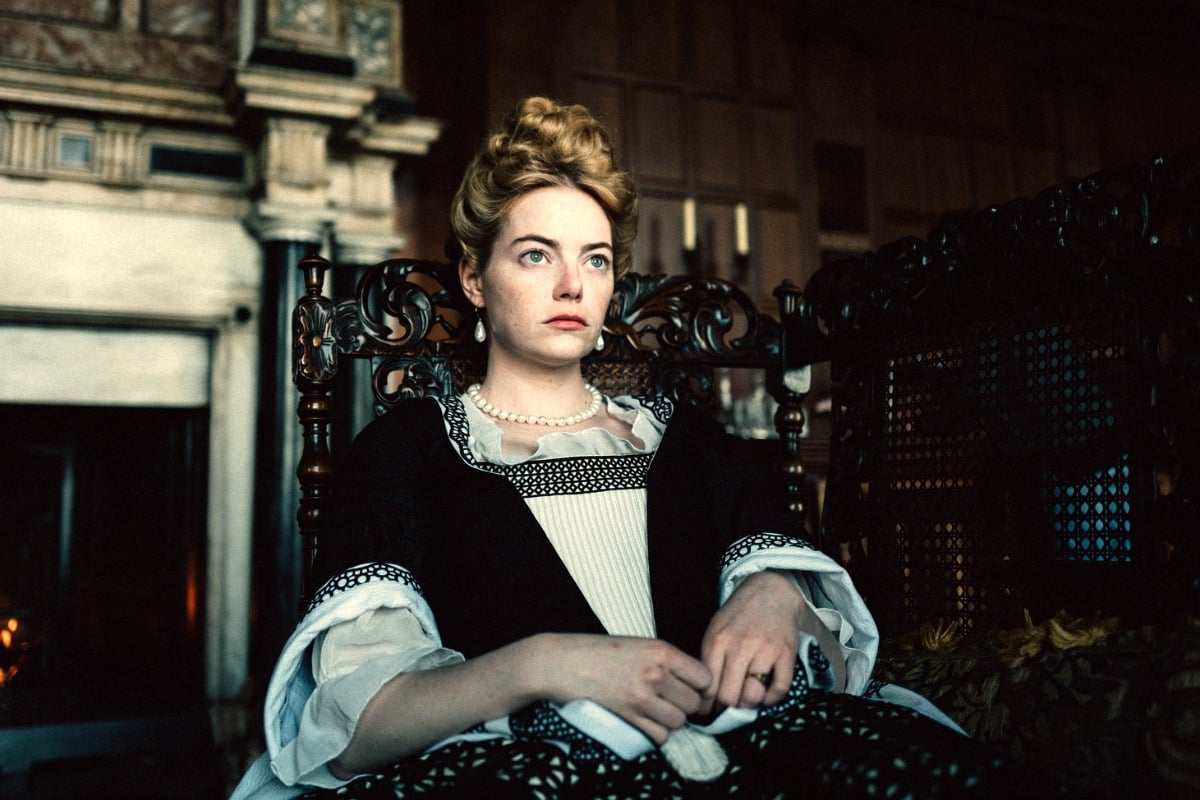 Ever since The Favourite burst onto cinema screens in late 2018, critics and moviegoers alike have been avidly dissecting the wickedly funny period dramedy.
Set in 1708 Britain, The Favourite centres on the reign of Queen Anne (played by Olivia Colman), a monarch who has very little to do with the running of her actual country, preferring instead to race ducks, play with her 17 rabbits and emotionally torture members of her staff.
Instead, the real power player behind-the-scenes is her childhood best friend turned royal adviser (and secret lover) Sarah Churchill, the Duchess of Marlborough (played by Rachel Weisz) who effectively rules the country and pushes her own agenda through using her cunning influence over the Queen.
The already bizarre life taking place within the castle is then thrown into further disarray with the arrival of  Abigail Hill (played by Emma Stone). Abigail is Sarah's impoverished younger cousin. who has fallen from high society after her father lost their family fortune and then gambled her away in a card game.
What follows is a wonderfully twisted and entertaining game of wits between Sarah and Abigail as they vie for control of the Queen, it's a slightly disturbing love triangle and a farcical comedy all rolled into one.
The Favourite, which has tied with Netflix's Roma as the most nominated film for the 2019 Oscars, has entertained audiences as well as leaving some people scratching their heads in confusion, thanks to the very off-beat direction and method of storytelling employed by director Yorgos Lanthimos. But the biggest question on everyone's lips as they have left the cinemas is, just how much of this "historical" tale actually took place in real life?
Well, as it turns out, quite a bit of the movie's plotline was ripped directly from the history books.
As depicted in the film, Sarah and Anne did grow up together and were always the closest of friends, which would explain how Sarah was allowed to exert such strong influence over the Queen during her reign, despite the fact she was not well educated in matters of state.
In the film, Abigail meets her cousin Sarah for the first time when she arrives at Kensington Palace and is given a job as a scullery maid, but in reality, the relationship between the two cousins spanned a much greater period of time. Lady Churchill actually pulled her cousin out of obscurity and into her own household at St. Albans, before then making her a servant in the Queen's household upon Anne's ascension.
While a lot of little bizarre moments in the film are actually true (as depicted in the movie, Queen Anne did keep 17 rabbits lovingly in her home, one for each of the children she miscarried) what most people want to know is did the sexually-charged, emotionally manipulative power play really take place between Anne, Sarah and Abigail?