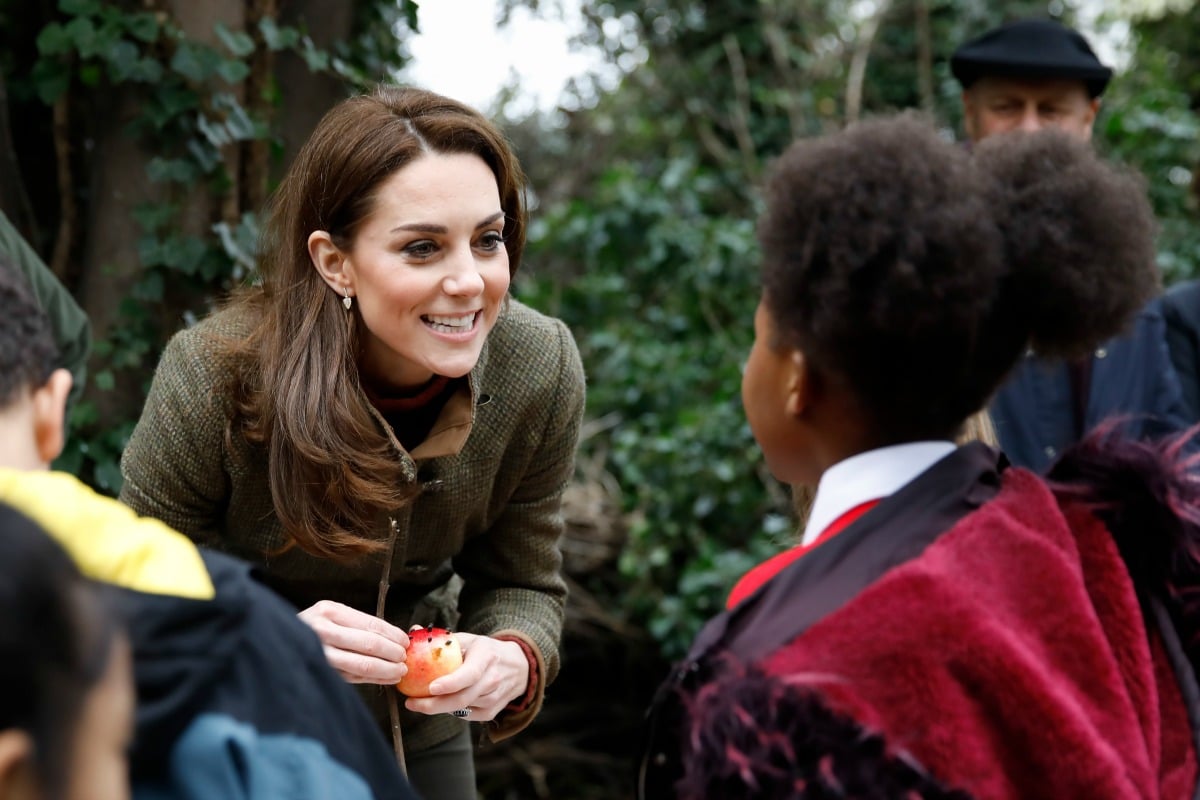 To catch up on all things royal family, make sure you check out our Royal Hub. We've got you completely covered.
Kate Middleton attended one of her first royal engagements for the year this week, visiting a community garden in Islington, England.
During the event, the Duchess of Cambridge made bird feeders and cooked mini pizzas with a group of primary school students.
But there was just one question from a young child that left the Duchess totally stumped.
While making pizzas with a group of the young students, one eight-year-old pupil asked: "Has the Queen ever had pizza?"
According to a video shared by Daily Mail royal correspondent Rebecca English, Kate responded: "You know, that's such a good question. I don't know."
"I don't know. Maybe next time I see her, shall I ask?" the 37-year-old added.
During Kate's visit to the garden, another child also asked the Duchess why her children Prince George and Princess Charlotte didn't come along to the event with their mum.
"They would love to come and do this with you," Kate responded.
"They will be very sad that I've been out here making pizzas with all of you and they haven't been here."
According to the Queen's former personal chef, it's actually pretty unlikely that the Queen is a fan of pizza.
Speaking to The Telegraph, Darren McGrady admitted that the Queen is definitely "not a foodie".
"She eats to live, unlike Prince Philip who loves to eat and would stand and talk food all day," McGrady said.
What actually happens at a royal Christmas? Post continues below…
The Queen's former chef also shared the type of meal she typically chooses for dinner.
"No starch is the rule," he explained.
"No potatoes, rice or pasta for dinner. Just usually something like grilled sole with vegetables and salad."
The Queen is also known to hate garlic, so it's unlikely she'd go for a cheesy garlic pizza either.
Unlike the Queen, Kate and her husband Prince William have admitted to regularly eating pizza.
During a visit to Cyprus back in December, Kate described the Duke of Cambridge as a "nightmare" for eating pizza on the sofa.