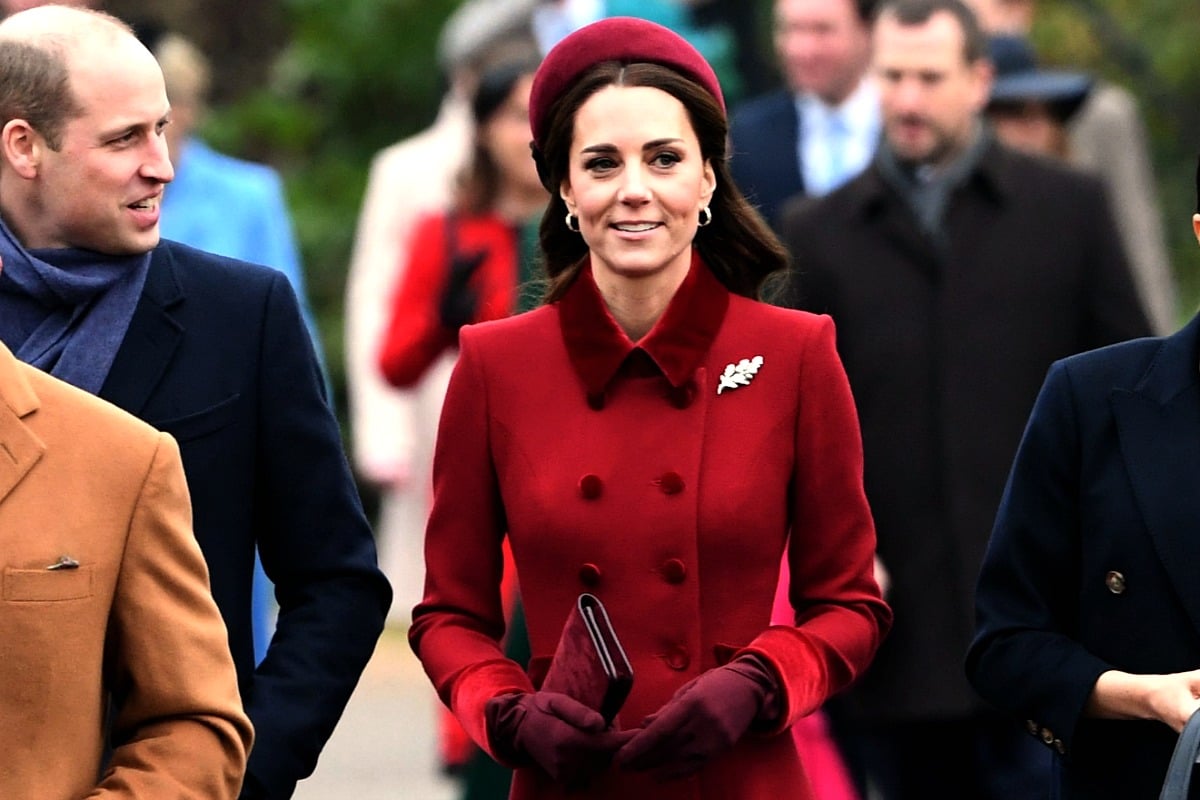 To keep up to date with all things royal, make sure you head to our Royals Hub. It's a blast.
If you've been wondering why Kate Middleton is often spotted all bundled up in a coat, no matter the change in temperature, there is finally an answer to this burning question.
In a twist of fate that will surprise literally no one who follows the royal family, it all has to do with a special dress-code rule she is obliged to follow.
(Honestly, with all the odd rules the royal family have to follow at all times, it's a wonder they ever have time for fun recreational activities like covering up hidden feuds and shooting birds.)
Last week, Kate Middleton raised a few eyebrows among her followers when she was pictured wearing a thick winter coat during a lunch with Norwegian royals Prince Haakon and Princess Mette-Marit.
Now, Norway is a pretty freezing place to visit at that time of year, but that's not why the Duchess kept her coat firmly buttoned.
A photo released from the event showed Middleton all wrapped up in a plum Dolce & Gabbana coat while her lunch companions, including her husband, Prince William, were all dressed in more comfortable attire better suited to the (presumably) heated indoor living area.
Even though the Duchess and Duke of Cambridge were in Haakon and Mette-Marit's home, the meet-and-greet was still considered a public engagement due to official photographs being taken, which is why poor Kate had to swelter a little.
According to OK! Magazine British royal women actually aren't allowed to take off their coats in public, as the act is deemed "unladylike" as they would be seen to be undressing.
Of course, this rule is just one of many that Kate and the rest of the Royal Family are requited to follow.
Other rules include the fact that married couples must have at least two children, tiaras are reserved for married women only and, perhaps the most upsetting one of all, no one is allowed to play Monopoly.