The Duchess of Cambridge Kate Middleton cannot travel, even interstate, without an entirely black outfit in her luggage.
In fact, no one in her family can.
The reason is simple: because what if someone dies.
If the Queen died, for example, they all must show respect be wearing the colour of mourning. It would be unthinkable for any member of the Royal family to leave the house in colour following the loss of the Queen.
When Diana and Charles were on a skiing trip to the Alps, Diana's father died and the family all had black clothing packed for the flight back to England.
In the past, some Royals haven't been so prepared. When the Queen's father died, she was on safari in Kenya with her husband Philip, and no one was allowed to photograph the pair until they were dressed entirely in black.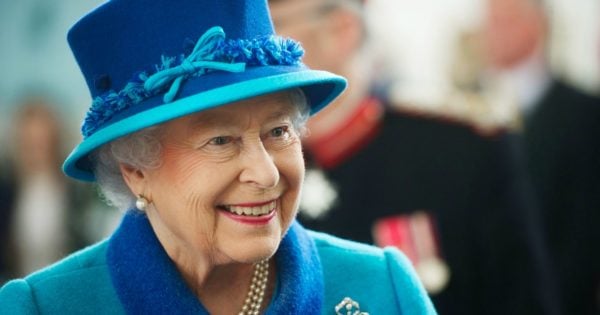 Reporter Peter Sissons sparked outrage for wearing a red tie while announcing the death of the Queen Mother, and now, in the event of the Queen's death all newsreaders must wear black suits and ties.
The BBC will also cancel all scheduled comedy shows until after the funeral, and ordinary television programmes will be replaced with news.
The most visible change will be the British flag flying at half mast, and a proliferation of union flags. If it happens during work hours, most employees will be sent home early.
Furthermore, the words of the national anthem will need to be changed, and Prince Charles may formally change his name.
As awful as it might be for the Duke and Duchess of Cambridge to think about, it is part of their role to be the public face of the monarchy. So whenever they step foot on an aeroplane, they've been sure to pack an outfit appropriate for mourning.
Mamamia Out Loud is the weekly podcast with what women are talking about. You can subscribe in iTunes, in the Mamamia Podcast App, or listen to the full episode here: