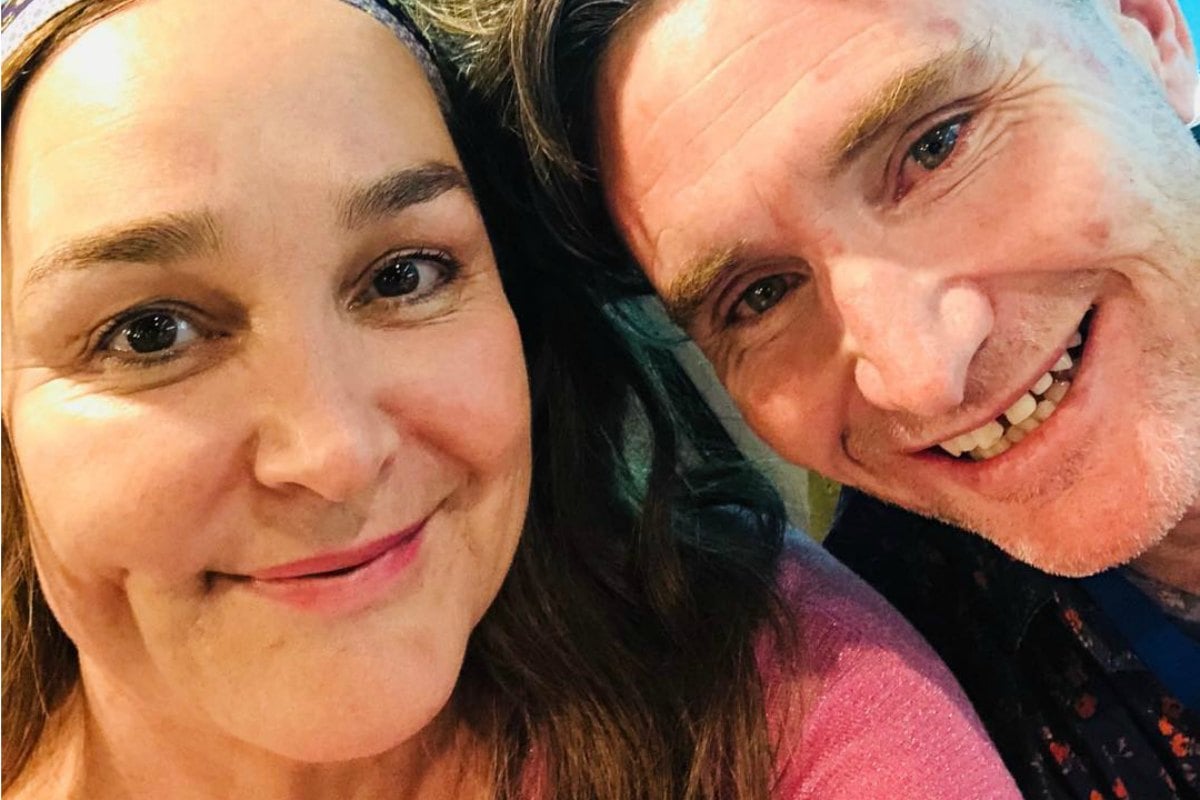 When Kate Langbroek made the decision to take a hiatus and move to Bologna, Italy, with her husband and four kids, she left a gaping hole in her HitFM drive show with Dave 'Hughesy' Hughes.
At first it was expected the 54-year-old would return to her co-hosting duties in October, however on Wednesday, Langbroek confirmed that she would be extending her break.
"If you look at my precious year away. [Hughesy] talked me into working the first six months of it, then I would have been coming back to work in October," she said on air, explaining her decision to Hughesy, 48, and her fill in co-host, Ed Kavalee, 40.
"So my precious year away, which I had to fight tooth and nail to get anyway… I would have ended up having 12 weeks off."
Mamamia gets in the lift with Dave Hughes, and things get interesting:
Slightly disappointed, Hughesy joked that Langbroek originally informed him, and their producer, Sacha French, of her news via a "Dear John text message," referring to the term given to breakup letters sent to overseas servicemen by their wives and partners.
"You texted me and Sacha a few weeks ago," he began, asking French to share Langbroek's message.
"[It said that] she was sad, that she needed to have her year," replied French.
Since her departure in January, the media personality has continued to co-host the drive show from her overseas home studio, in spite of an eight hour time difference. In her absence, Kavalee will continue to co-host, with Langbroek set to regularly dial into the show until her permanent return in 2020.
"Of course I am," she confirmed.
"I love you and I miss you. I do miss you."