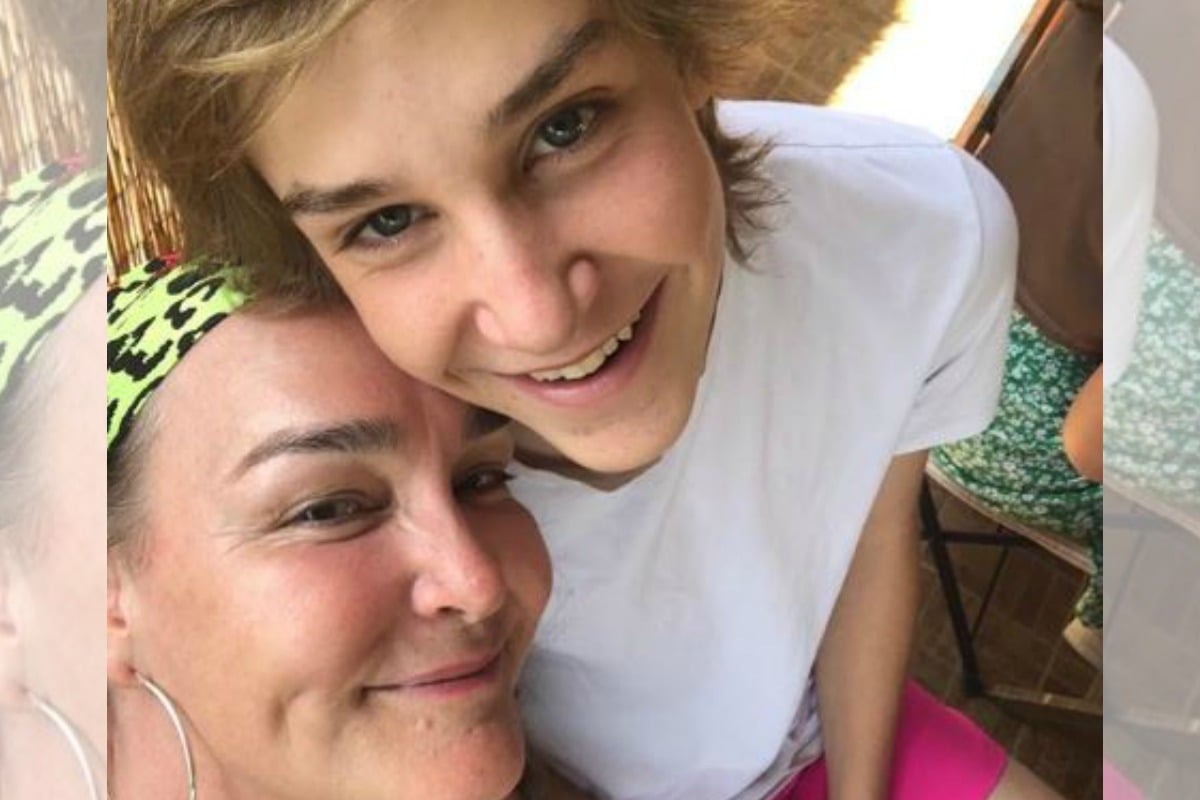 Australian radio identity Kate Langbroek has had an eventful life. 
She was raised as a Jehovah's Witness, left the faith – and her parents – at just 18, met and then briefly separated from her future husband because he was "controlling"; and yet, nothing could prepare her for the darkest time in her life, when her son Lewis battled cancer.
The 53-year-old mum opens up about all of these experiences on PodcastOne's A Life Of Greatness, released today, but is especially candid about her experience of having her eldest child almost die.
Langbroek, who describes her husband since 2003, Peter Lewis, as "calm and beautiful" and someone who's "made me a better person" has four children: Lewis, 15, Sunday, 14, Artie, 12, and Jannie, nine. 
In January this year, the family moved to Bologna, Italy, for an adventure, deciding to live life to the fullest after nearly losing Lewis.
Mamamia's Briony Benjamin was diagnosed with Hodgkin's Lymphoma. She compares life with and without her hair. Post continues after video.
Lewis was diagnosed with leukaemia in 2009, and battled to beat it for three-and-a-half years. 
Describing the devastation of the diagnosis which changed their lives just before Christmas that year, Langbroek explains how difficult it was as a parent to face.
 "He nearly died," she recalls.
"And you want to die, too.
"There were times when we were driving to the hospital and I'd think, 'I hope a car hits us'. Because I cannot endure this.