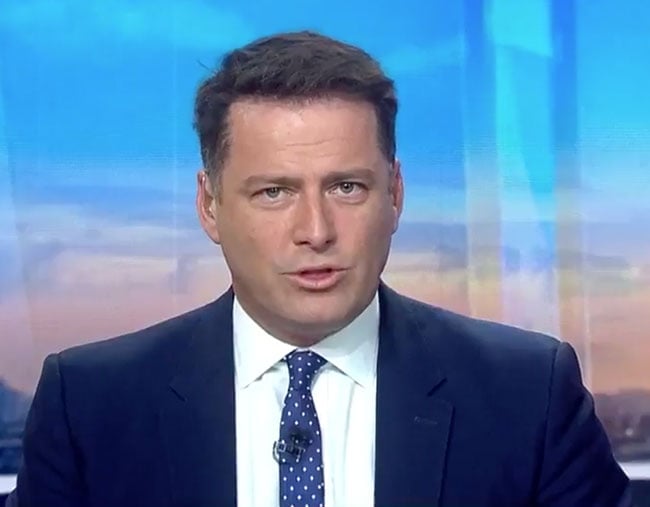 Karl Stefanovic had a harsh message for the CEO of Cricket Australia on The Today Show this morning: "He must act or go".
The breakfast TV host was responding to news that Steve Smith, David Warner and Cameron Bancroft have been sent home following revelations the three were involved in a deliberate effort to cheat in a game against South Africa.
Watch Karl respond to Cricket Australia's actions over the ball-tampering scandal in the video below.
While all other players, support staff and coaches, including Darren Lehmann, have been cleared by Cricket Australia, the organisation's CEO, James Sutherland, has said the investigation is ongoing. Sanctions for the three players are expected within the next 24 hours.
But Karl has criticised Sutherland's response to the scandal, labelling it as "pathetic" for refusing to even say the word "cheating" during his press conference.