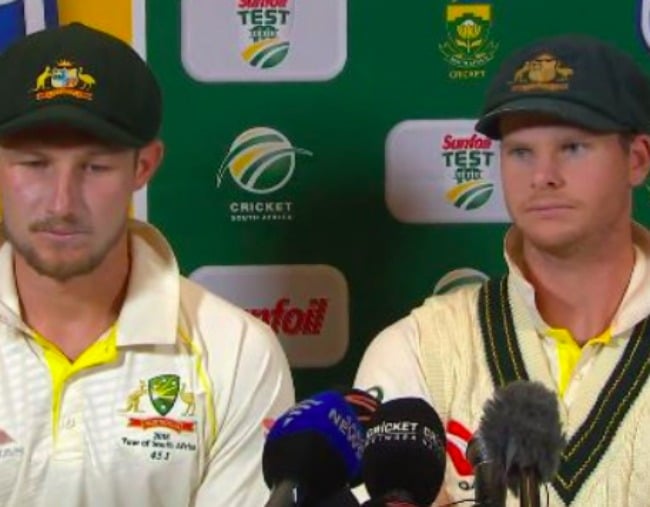 The cricket community has reacted with shock and outrage to revelations of Australia's premeditated attempt to cheat in the third Test against South Africa.
Steve Smith, who has made it clear he doesn't intend to stand down as skipper over the ball-tampering furore, and his leadership group discussed the merits of using sticky tape to illegally alter the ball at lunch on day three of the contest in Cape Town.
Cameron Bancroft was then caught using the tape, which had debris from the pitch, while working on the ball.
The opener, who attempted to hide the tape from umpires, has been charged by the match referee.
Michael Clarke was among the millions of Australians waking up on Sunday to headlines and news bulletins they could scarcely believable.
"WHAT THE …….. HAVE I JUST WOKEN UP TO. Please tell me this is a bad dream," Clarke posted on Twitter.
WHAT THE …….. HAVE I JUST WOKEN UP TO. Please tell me this is a bad dream.

— Michael Clarke (@MClarke23) March 24, 2018
Michael Vaughan led chorus of condemnation and criticism from other former players.
"Steve Smith,his Team & ALL the management will have to accept that whatever happens in their careers they will all be known for trying to CHEAT the game," former England captain Vaughan tweeted.
The four-Test series between Australia and South Africa has been marred by a handful of ugly controversies, starting with a staircase stoush between David Warner and Quinton de Kock.
There isn't exactly a good time for such an incident to unfold but it could hardly have been timed more poorly for Smith's side and Cricket Australia.