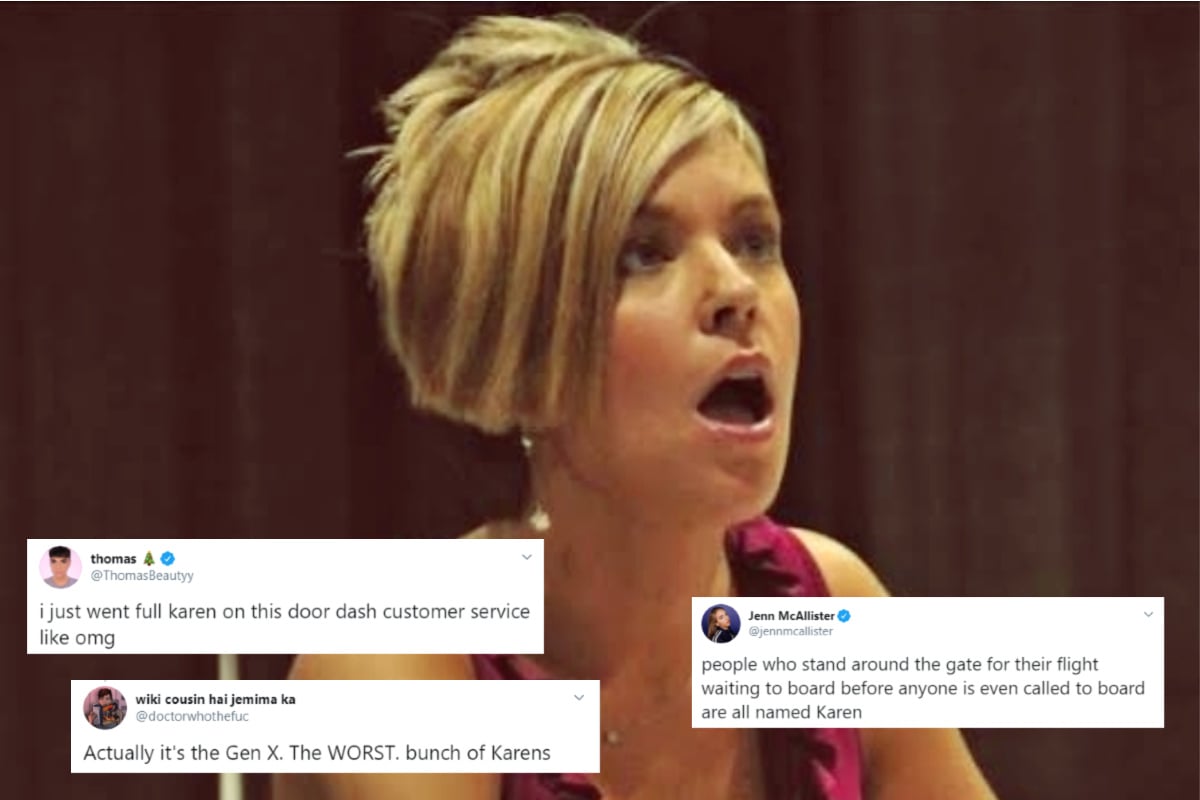 I stand with Karen. We both want to see the manager.
Yep, I'm a Gen Xer, or a member of the Karen Generation, as we're supposedly now known. In this past couple of weeks, everyone's been talking about us. And while it's been nice to get some attention for a change, being the Jan Brady of generations, there's been some pretty nasty stuff said about us, which is (mostly) completely unjustified.
It's not just the digs about our stylish haircuts or our willingness to stand up for ourselves when it comes to poor customer service. It's a lot more serious than that.
The quote I've seen repeated the most often is from a 23-year-old Norwegian called Julia, who says that Karens are generally "privileged from the system the Boomers set up for them and now acting entitled and working against Gen Z. They're usually racist, homophobic, and transphobic, don't believe in vaccines or climate change, and are mostly also the parents of Gen Z children."
You're calling us anti-vaxxers and climate-change deniers? Wow. Just wow. After all we've done for you, Julia.
And what's this "usually racist, homophobic and transphobic" rubbish? I mean, seriously. Jacinda Ardern is a (borderline) Karen. We're not the bad guys. It's not the Karens who refuse to believe climate change is happening. We're the ones taking our kids out of school and helping them make signs for protest marches. Research shows the real problem is with the Peters – that is, the old white men.