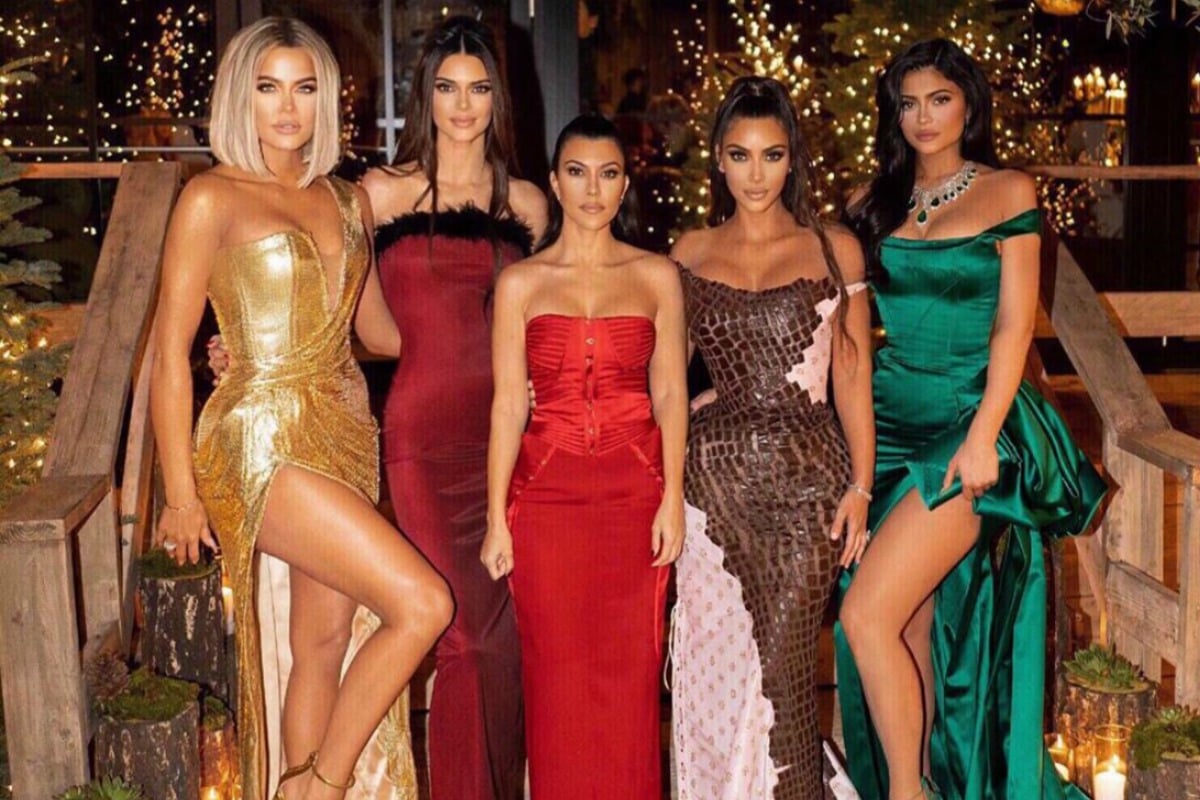 It was our belief that Christmas Eve was meant for curling up on the couch with Love Actually on TV, or maybe a few wines down at the pub before crawling into bed at a reasonable hour.
But… That's not the Kardashian way.
The Kardashian/West/Jenner fam, including Kanye West, who didn't want to ditch midnight mass so brought his Sunday Service attendees with him, and Rob Kardashian, who we all forget about, descended upon Kourtney Kardashian's home on Tuesday night for an intimate Christmas (or should we say 'Krismas') Eve with family.
Watch: The Kardashian Christmas party brought them all together, but Kim, Khloe and Kourtney have had a strained relationship this year. Post continues below video.
Ha. Also present? Carolers, a real-life elf on the shelf, an array of baby daddies, close family friends(?) comedian Kathy Griffin, Sia and Kanye's church choir.