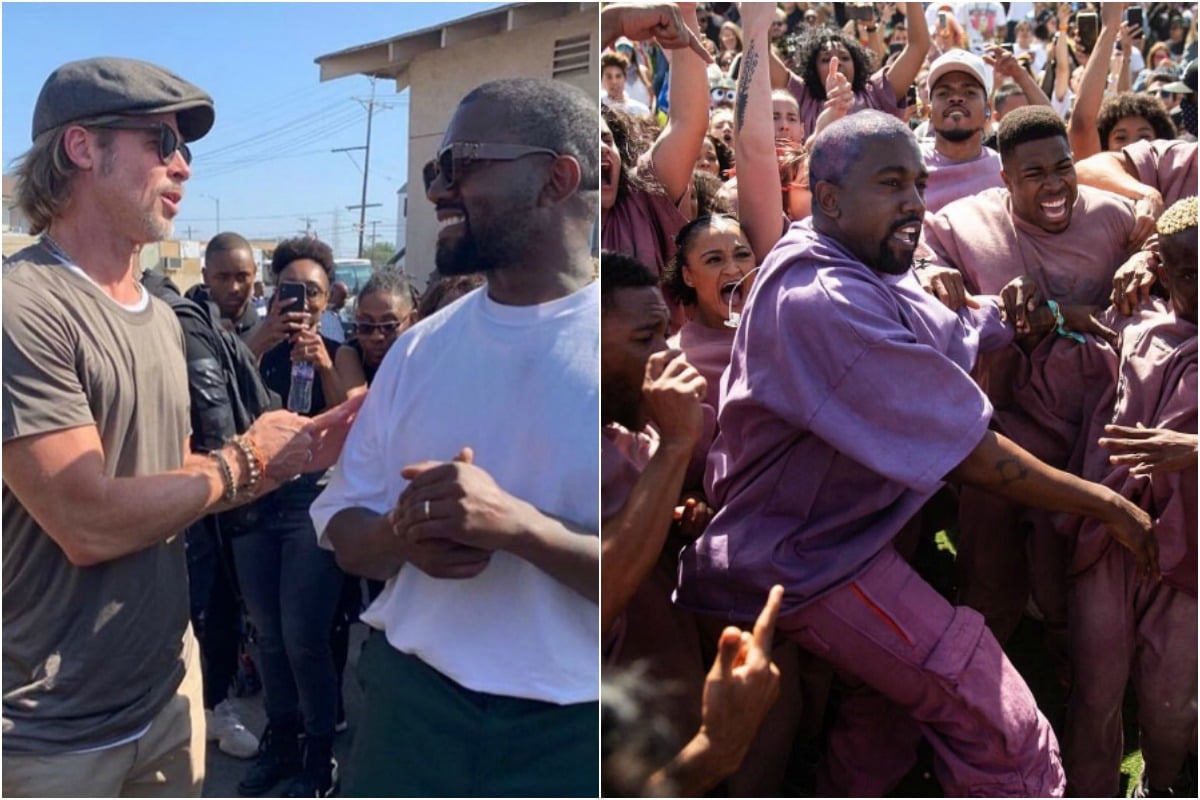 It seems Kanye West has recruited another big name to his church.
On Sunday, Brad Pitt made a surprise appearance at West's Sunday Service, held in Watts, California. According to TMZ, it's the second time he has supported the rapper by attending.
 

View this post on Instagram

 
West held the first of the evangelical events – where he preaches in front of a choir performing gospel music, R&B covers and highlights from his own back catalogue – back in January, and has since played host to celebs including Katy Perry, Orlando Bloom and Courteney Love.
He opened the services up to the public for the first time on Easter Sunday when he famously performed at Coachella.
If you'll recall, it looked a little…culty: