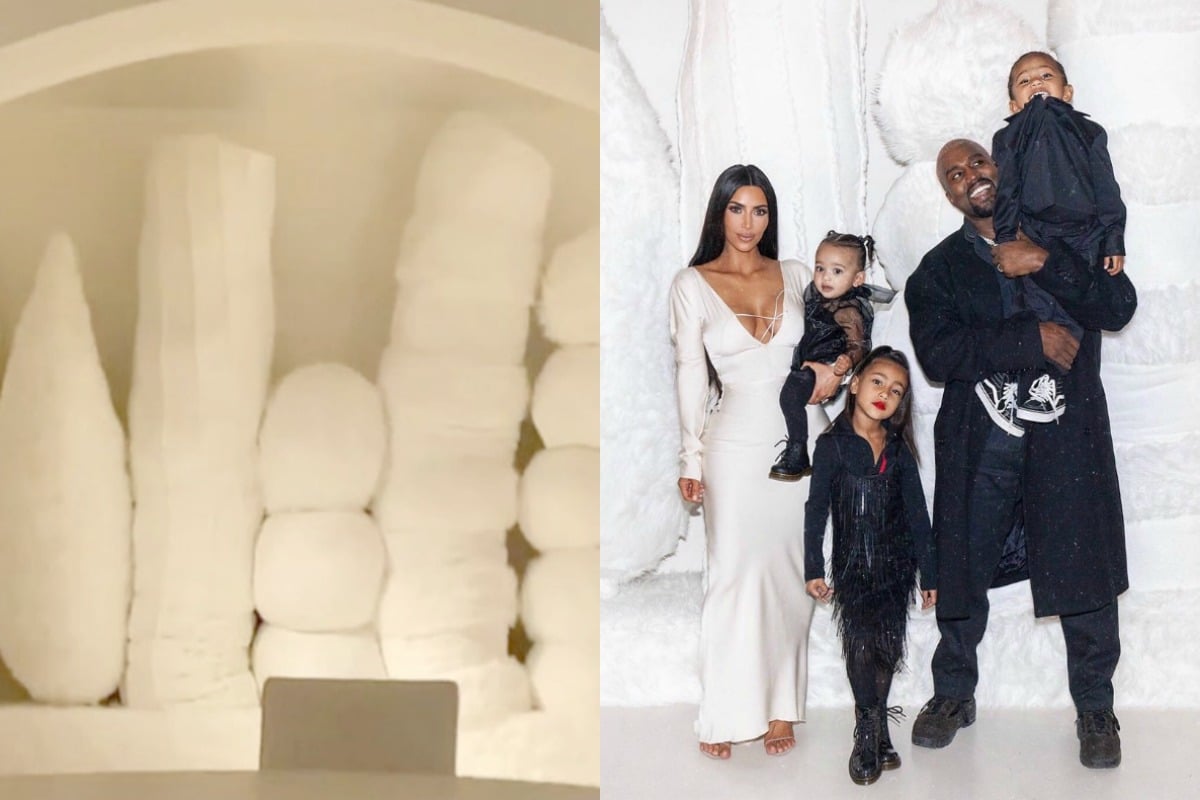 There's nothing quite like getting your Christmas tree out of its box (or purchasing a real one), popping on some Mariah Carey and decorating your home with twinkling lights and brightly coloured baubles.
Unless you're Kim Kardashian West, in which case a traditional green tree with tinsel would totally ruin your very, very minimalist decor (and by decor we mean… empty space).
Kim gave her Instagram followers a look at her Christmas decorations over the weekend, and the biggest question was… What are those?
"I love these. They're so whimsical, like Whoville, but all white," she narrated videos on her Instagram stories, while showing us these: