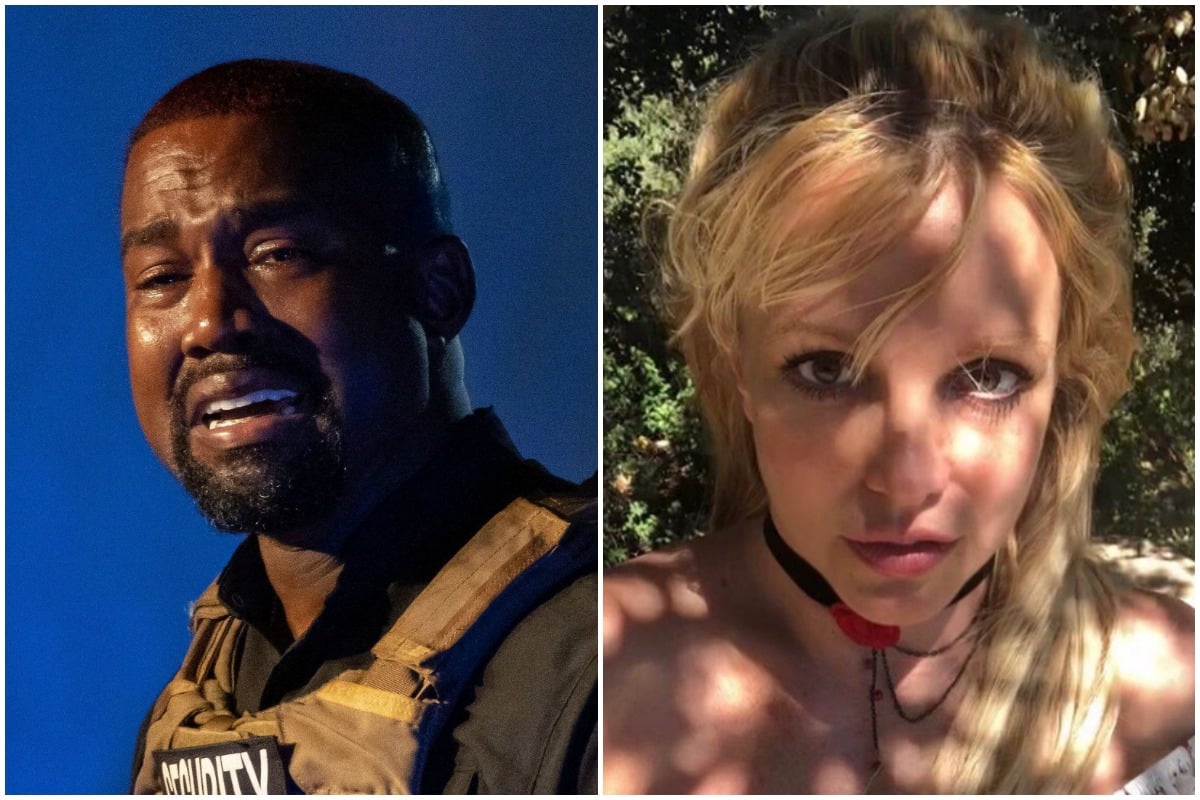 Britney Spears is the most protected pop star in history.
Following her mental health crisis in 2007, Spears was placed under a conservatorship. For more than 12 years, the 38-year-old has been unable to drive, get married, have kids, spend money, see how her money is being spent, have any control over her career, go shopping, go for a walk, use her phone unmonitored or speak in interviews without her father's permission.
While she hires lawyers in an attempt to retrieve any sense of agency over her own life, a man named Kanye West is running for President. 
In 2016, the rapper and fashion designer experienced a mental health crisis which resulted in hospitalisation. West was reportedly paranoid, depressed, and in a state of "temporary psychosis". In a 2019 interview with David Letterman, West said he had been diagnosed with bipolar disorder, and his wife, Kim Kardashian-West, has since said they can "definitely feel episodes coming, and we know how to handle them". West does not take medication because he feels it "stifles [his] creativity". 
And then, earlier this month, came that Forbes interview. According to the publication, the 43-year-old "rambled" for four hours, confirming he's running for president in 2020 under the banner 'The Birthday Party', "because when we win, it's everybody's birthday".