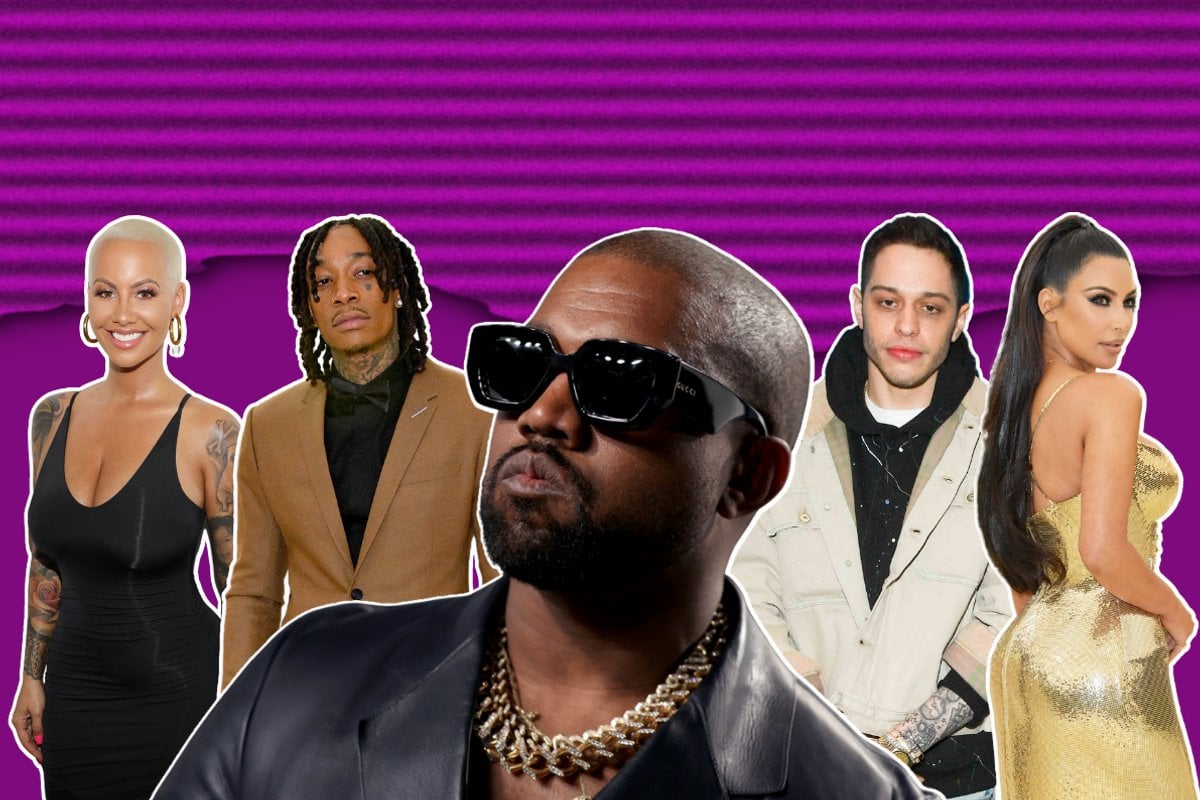 Kanye West's Instagram account has become a spectacle.
In recent months, followers and lurkers have refreshed their feeds to find West's steady stream of posts, mostly related to his divorce from Kim Kardashian, his displeasure with parenting decisions being made about their children and Kardashian's new boyfriend, Pete Davidson.
Among them, West mocked Davidson's appearance, shared personal text messages publicly and encouraged his fans to "scream at the looser [sic] at the top of your lungs and say Kimye forever". He rapped about 'beating Davidson's ass' in a song and released a video depicting himself burying him alive. He has repeatedly called Davidson 'Skete', a nickname referring to slang for a sex act.
West has been adamant online that Davidson will never meet his four kids. He has claimed multiple times that he 'wants his family back', all while dating other people himself (and ignoring Kardashian's insistence that the relationship is really, truly, completely over.) When paparazzi captured Kardashian and Davidson on a date night, West publicly declared that he purchased the coat she was wearing.
It has been prolonged, public harassment.
And it's happened before.
West dated model Amber Rose for two years from 2008. They split in 2010, and both moved on with other people: Rose began dating rapper Wiz Khalifa in 2011, and West and Kardashian got together in 2012.
Even so, West often publicly disparaged his ex.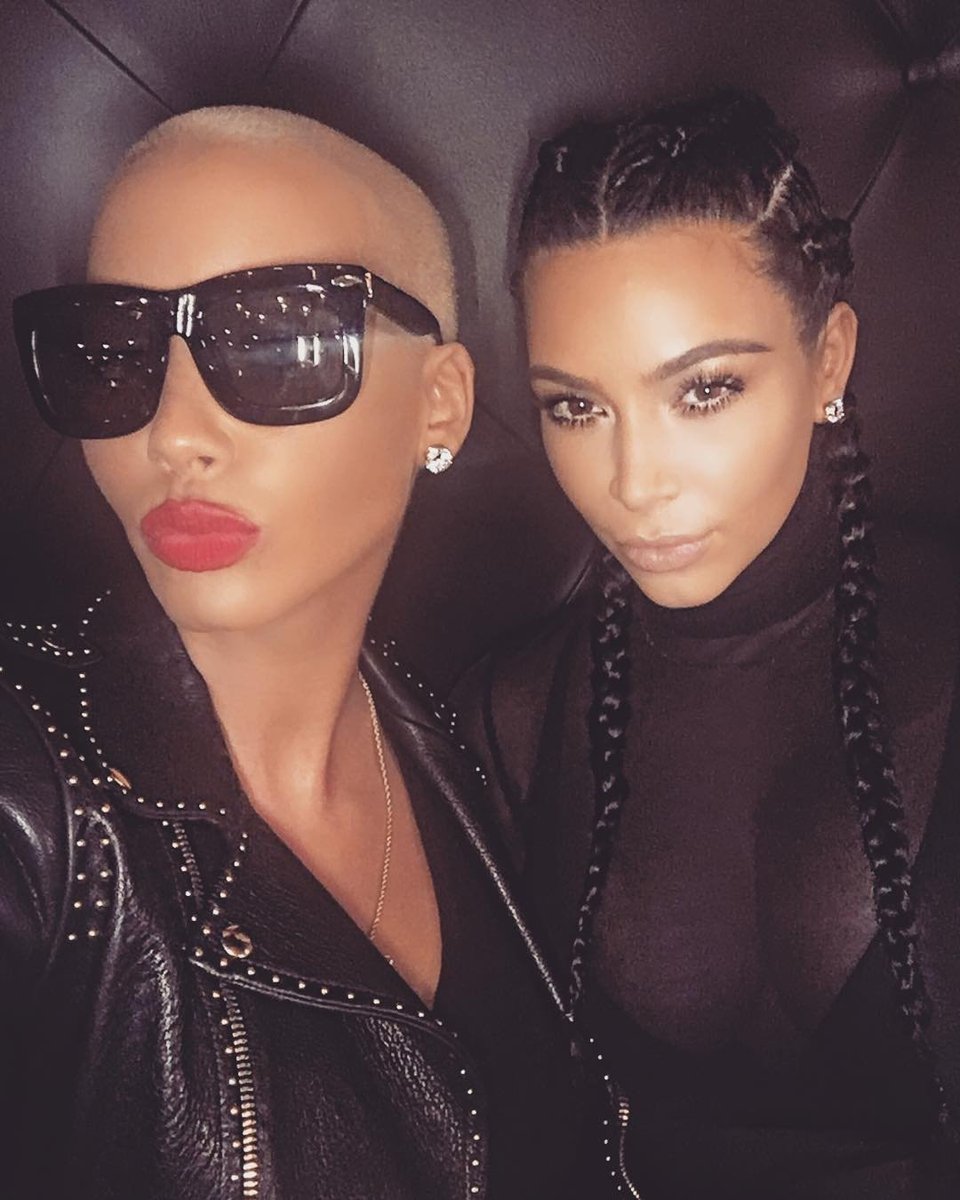 Amber Rose and Kim Kardashian in 2016. Image: Instagram @kimkardashian. 
In 2012, when she was pregnant with her and Khalifa's son Sebastian, West tweeted" "WIZ, I'M HAPPY FOR YOUR PREGNANCY. AMBER AIN'T GO NOTHING ON KIM DOE." In 2015, he suggested in an interview that he needed "30 showers" after being with Rose.
UNLOCK
Unlimited access to the best content for women