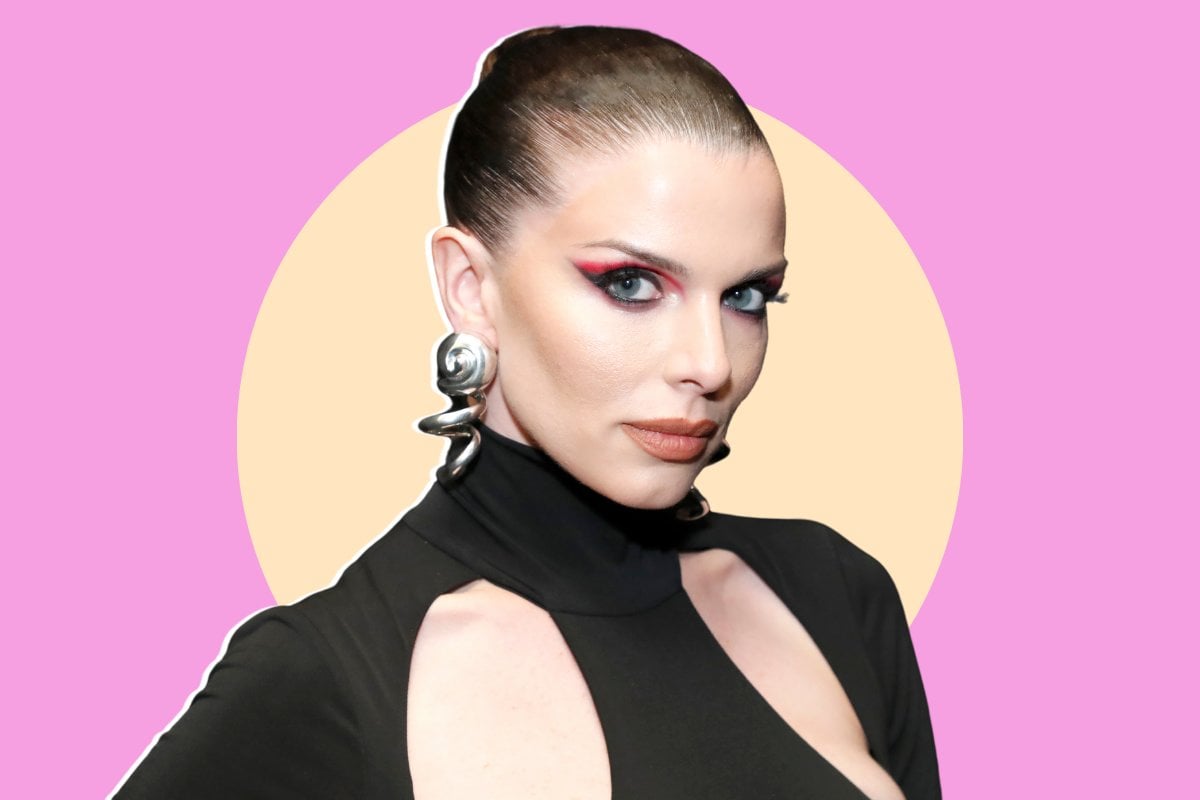 The headline after Julia Fox's first outing since her recent breakup said so much about how we view women: "It's all over for Kanye West and Julia Fox! Tearful actress jets out of LAX alone".
On Monday, the end of Fox's whirlwind romance with West became public knowledge. It also happened to be a day where she was flying home to New York from Los Angeles.
Running late for her plane, she rushed through the airport's terminals alone.
Well, alone except for the paparazzi who photographed her. She wasn't crying, but even if she was, it would've been hard to tell as a mask and sunglasses covered most of her face. 
The tabloid who published the photos probably thought it was a safe assumption. I mean, shouldn't she be crying? She'd just broken up with her very public boyfriend. She should be devastated, right?
Wrong.
"'TEARFULLY,'" Fox wrote on Instagram alongside three crying laughing emojis. 
"@dailymail ya'll are straight trash, I haven't cried since 1997 and I especially wouldn't cry over THIS!!"
In a follow up post, Fox reiterated she was unbothered.
"The media would love to paint a picture of me [as] a sad, lonely woman crying on a plane by myself but it's NOT TRUE," she said.
"Why not see me for what I am, which is a #1 hustler? ... Kanye and I are on good terms! I have love for him but I wasn't in love [with] the man. Jesus Christ, what do you guys think I am, 12 years old?!"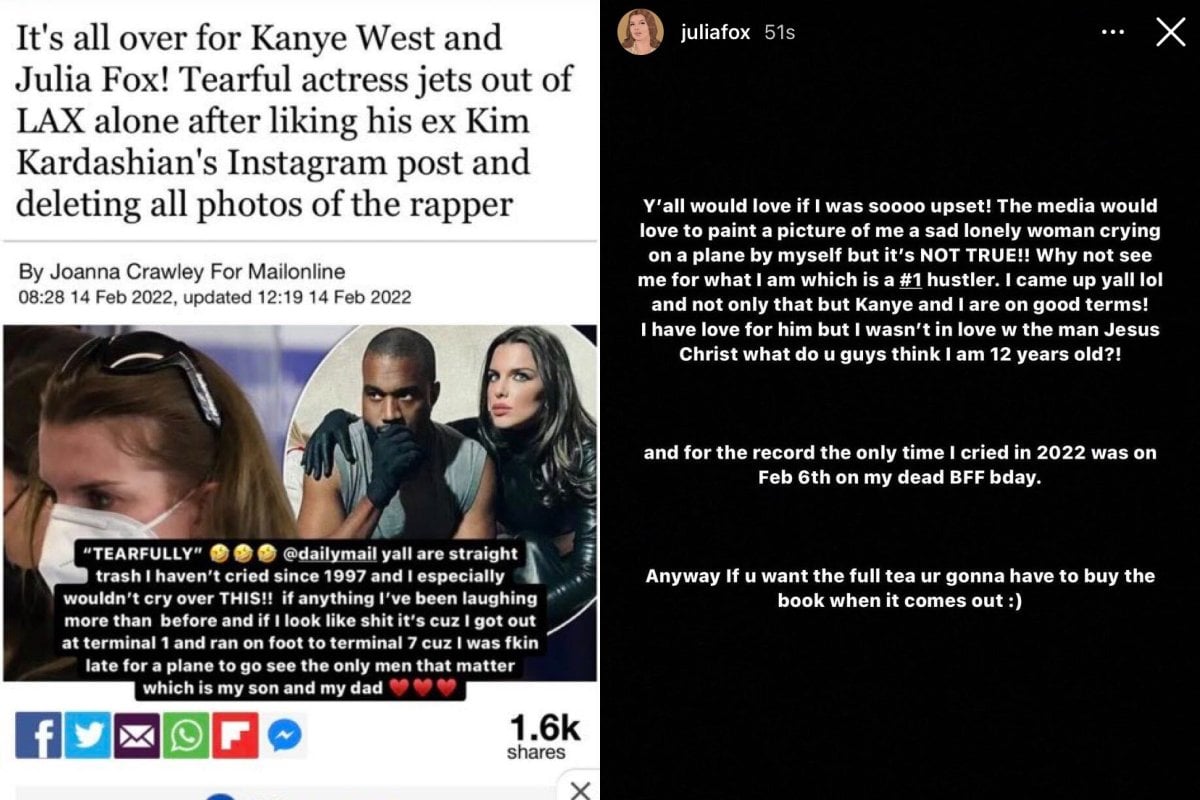 Image: Instagram. 
Fox, 32, has dropped plenty of hints about the nature of her relationship with West in the past six weeks, but it doesn't appear that anyone was listening because the default belief following their breakup was that she must be sad or embarrassed.