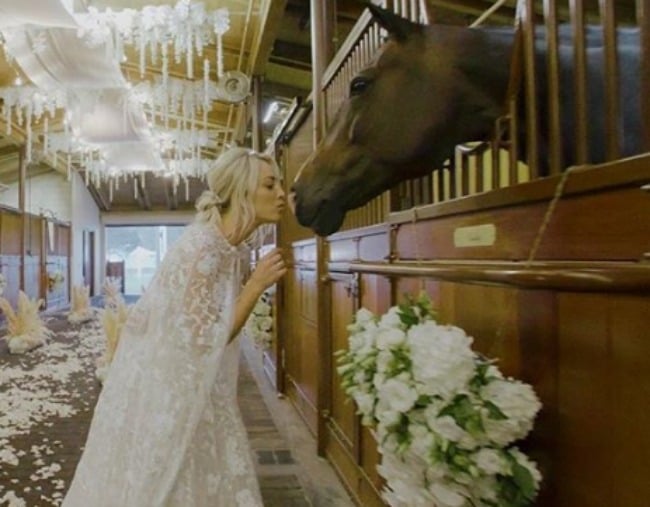 She may be worth millions, but Kaley Cuoco didn't exactly splurge on makeup for her wedding day.
According to Refinery29, the 32-year-old actress used $46 (AUD$62) worth of chemist makeup on her big day, opting for cheaper, everyday brands like Burt's Bees and the slightly more expensive Cover FX over high end designer products.
"The inspiration behind Kaley's look was effortless and natural beauty," Kaley's makeup artist, Jamie Greenberg, told People.
People broke down her wedding makeup, and if you want a specific rundown of her look, here it is…
Greenberg lined the bride's eyes with Burt's Bees Nourishing Eyeliner Pencil in Soft Black, and after curling her eyelashes with Surratt Beauty's Relevée Lash Curler, applied Burt's Bees Nourishing Mascara to her lashes.
The Big Bang Theory star also got a lash boost with a set of fake eyelashes from Ardell.