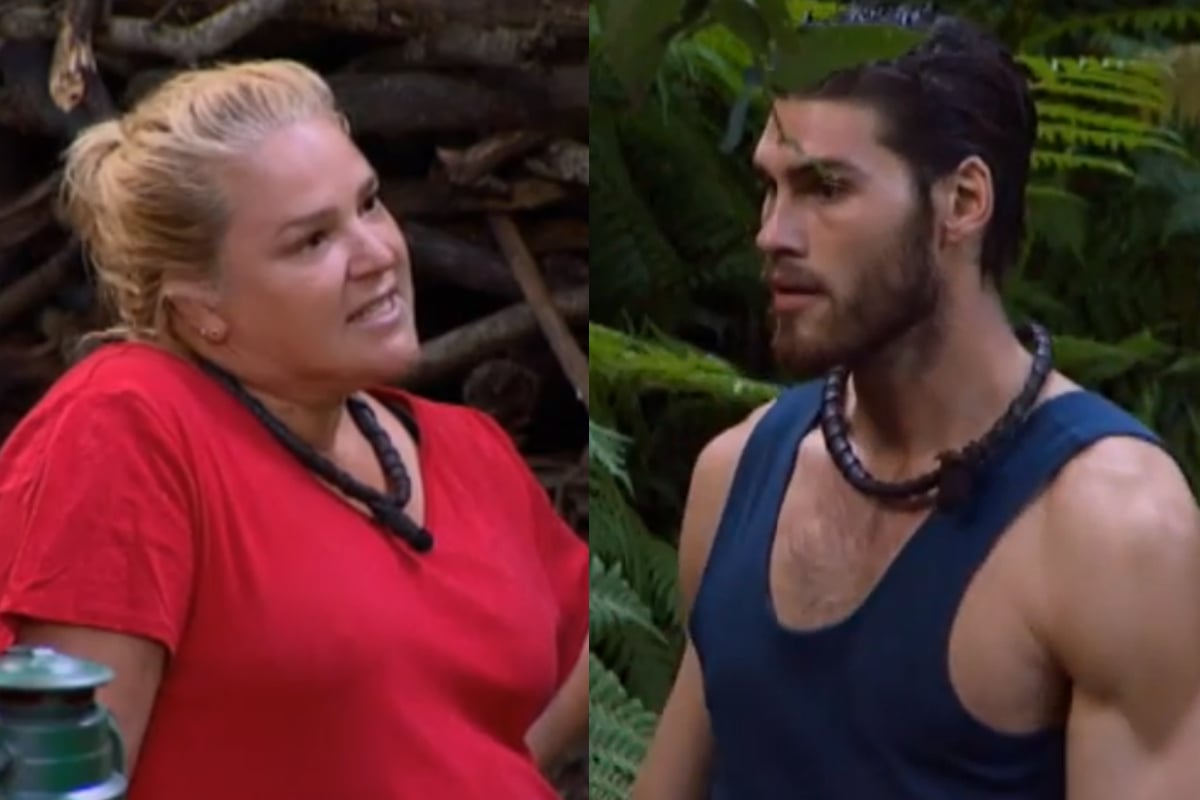 While many viewers praised Yvie Jones' refusal to take part in the I'm A Celebrity Get Me Out Of Here weigh-in, there was one man who couldn't help but be "offended" by her protest.
Fellow campmate, model Justin Lacko, approached the Gogglebox star after the weigh-in, to tell her that she hadn't been considerate of his feelings… somehow.
Yvie had earlier told the camp that she'd had an eating disorder for "most of my life".
Watch Yvie's powerful speech here:
She then criticised the annual segment, wondering why the show chooses to extend society's focus on weight into the jungle.
"You don't know what its like to go through life and be judged solely on the weight that you are, or the clothes that don't fit you properly."
"I feel like we've all been doing so well, and now we're going to celebrate how much weight we've lost and how that's something to be proud of. I don't think it is something to be proud of.
"I'm going to respectfully ask that my number is taken away, and that I don't know how much weight I've lost, because I don't think it really matters."
After her powerful speech, however, Justin wanted to tell her that she hadn't been inclusive of him and his feelings.
"I just wanted to talk to you. My heart went out to you and I started tearing up for you but when you said 'people who don't have weight issues they don't understand' I didn't really get that," he told her.
Yvie calmly explained her own lived experience to the 28-year-old, who has previously spoken about how he doesn't like it when "big" people complain about their weight.
"My point was that it was not only made to be very obvious to me in my own home that I did not fit into society, it was made clear every time I stepped out of the home as well in everything I did and still to this day do."
But the former Love Island contestant wanted Yvie to know how her expression of her own feelings had offended him.
"I was a bit offended. I've gone through my own experiences, I was bullied in school and I was defenceless," he said.