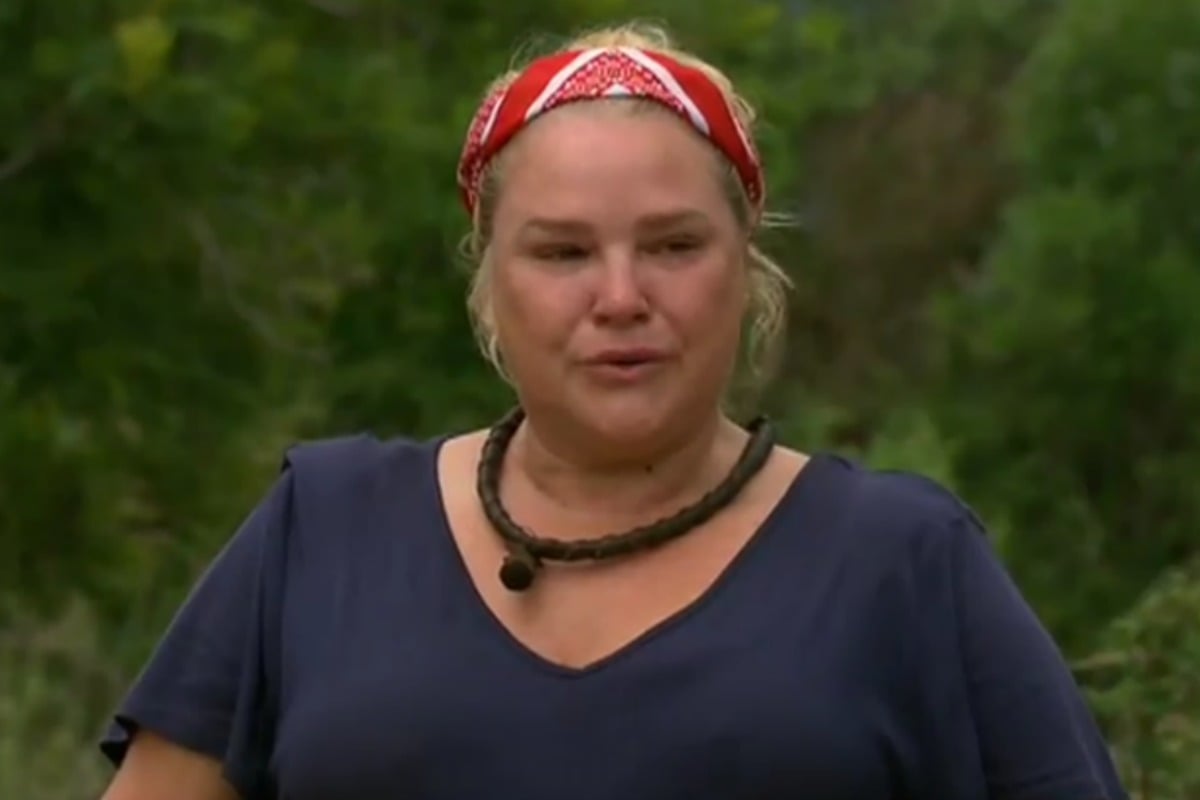 The I'm a Celebrity… Get Me Out Of Here!  weight-loss challenge is one fans of the reality show usually look forward to – curious to see how drastically the weight of each celebrity has plummeted since they entered the jungle.
But on tonight's episode, former Gogglebox star Yvie Jones stood up and refused to partake, all for an extremely powerful reason.
The segment usually involves each celeb attempting to guess how many kilograms they have lost since they entered camp by scooping beans into a bag.
But as Yvie approached the stand to take her turn, she turned to the remaining contestants to make an emotional speech of protest.
"I've had an eating disorder most of my life," she began through tears.
Watch Yvie's powerful speech here. 
Urging viewers and fellow contestants to shift the societal focus on looks, Yvie went on to say she wishes these pressures would cease to exist.
"I wish we lived in a different world where what we look like doesn't matter," she said.
"You don't know what its like to go through life and be judged solely on the weight that you are, or the clothes that don't fit you properly.
"I feel like we've all been doing so well, and now we're going to celebrate how much weight we've lost and how that's something to be proud of. I don't think it is something to be proud of," she said.
Concluding her poignant address, Yvie said she hopes her words will resonate with viewers who have experienced similar struggles.
"I just hope by saying this that I can just help one person. It has nothing to do with the way you look what your worth is in the world.
"I'm going to respectfully ask that my number is taken away, and that I don't know how much weight I've lost, because I don't think it really matters."
The reality star received an influx of support from fans on Twitter following her speech tonight, many of whom called her an "inspiration".