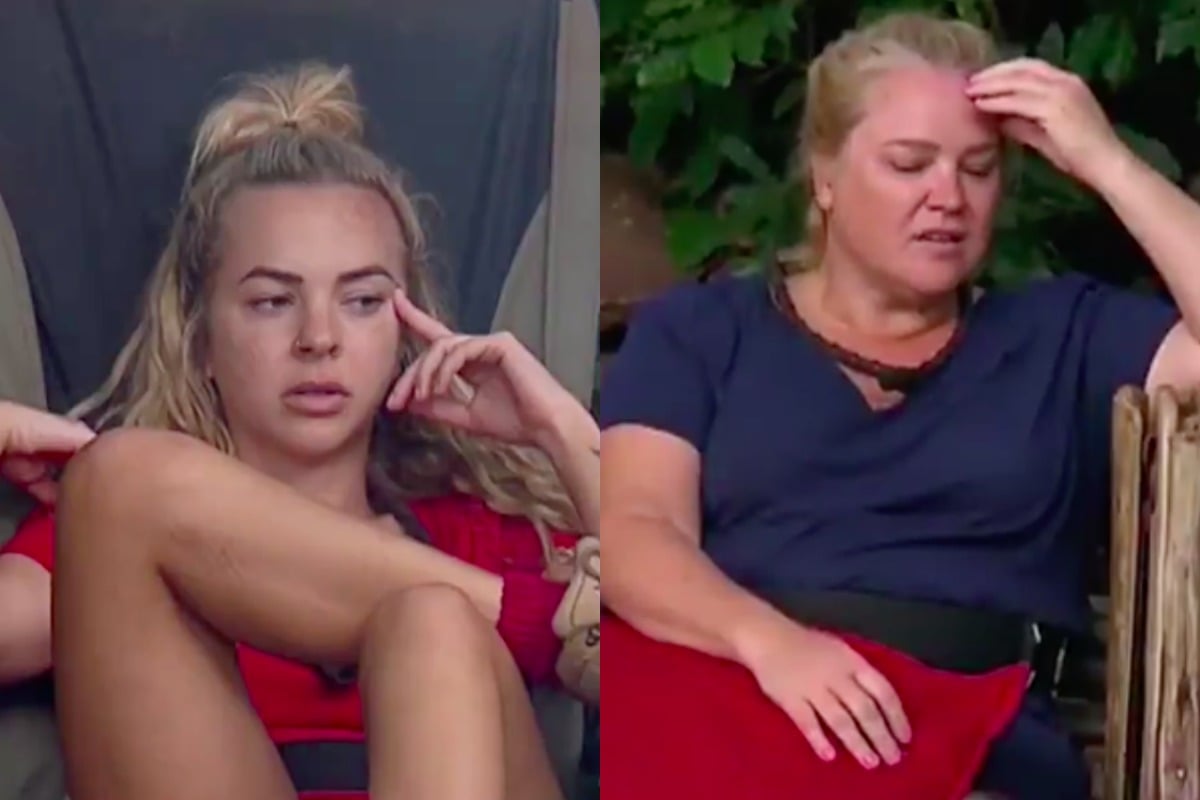 From complaining he's "too attractive" to be taken seriously to describing himself as "amazing", I'm A Celebrity…Get Me Out Of Here's Justin Lacko King has certainly made a name for himself.
Now, in last night's episode of the reality show, the former Love Island contestant and model has shared his big problem with overweight people – and it's seriously problematic.
Speaking to Googlebox's Angie Kent and Yvie Jones about how the limited food supplies in the jungle has affected their weight, Justin shared his views on 'big' people.
"Imagine what it's like for me; I'm fat. It takes a lot of work to get a body like this, Justin. A lot of eating," Yvie jokingly told Justin, after discussing the lack of food in camp.
"As long as you're not… the only thing I don't like about people who are big, is if you complain about it. 'I can't fit into that dress, I'm too big. I can't do this, I'm too big.' I'm like, I can't be around you. But if you embrace who you are, you're awesome or whatever. You know?" Justin responded.
Justin's never one to shy away from an opinion #ImACelebrityAU pic.twitter.com/GsnVZdxV7E

— #ImACelebrityAU (@ImACelebrityAU) January 27, 2019
Despite not saying a word, it was clear Angie and Yvie weren't impressed with Justin's unnecessary comments.
"[Yvie], you don't complain about yourself," Justin continued, filling the awkward silence.
"You're not like 'I'm unhappy with myself.' You're awesome. You're a superstar," he added.