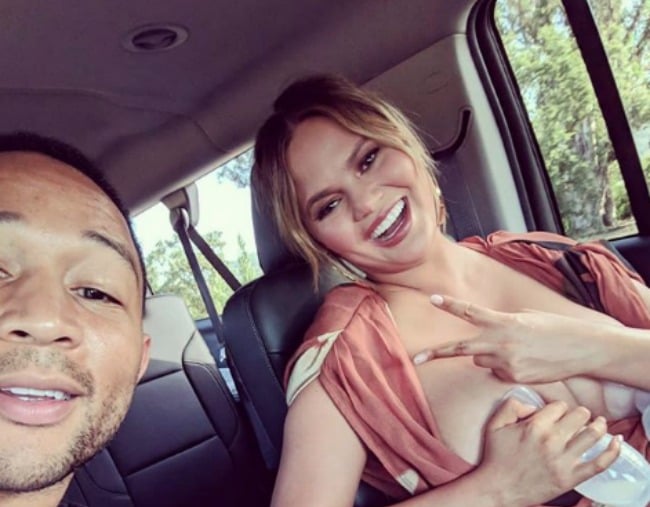 1. John Legend's tribute to Chrissy Teigen, her boobs, and her breast pumps is awesome.
Their relationship may be one of the only ones that manages to survive the glitz and scrutiny of Hollywood, and John Legend and Chrissy Teigen have no qualms being proud about it.
On Father's Day (yes, Father's Day) Legend posted quite the tribute to his wife.
"I know it's Father's Day and all but my wife is pretty awesome. She's taking me to dinner but still on mommy duty," he wrote alongside a photo of the couple in the car, while the former model and mum-of-two sat pumping milk.
A month ago, the couple welcomed their second child.
"Hello, world! This is Miles Theodore Stephens," she wrote, alongside a photo of the newborn.
"We are drowning in his little peeps and nuzzles. Our household feels overwhelmed with love. Thank you for all your well wishes."
2. Justin Bieber has a new girlfriend. (Hear that? That's the sound of 2013's teenagers crying.)