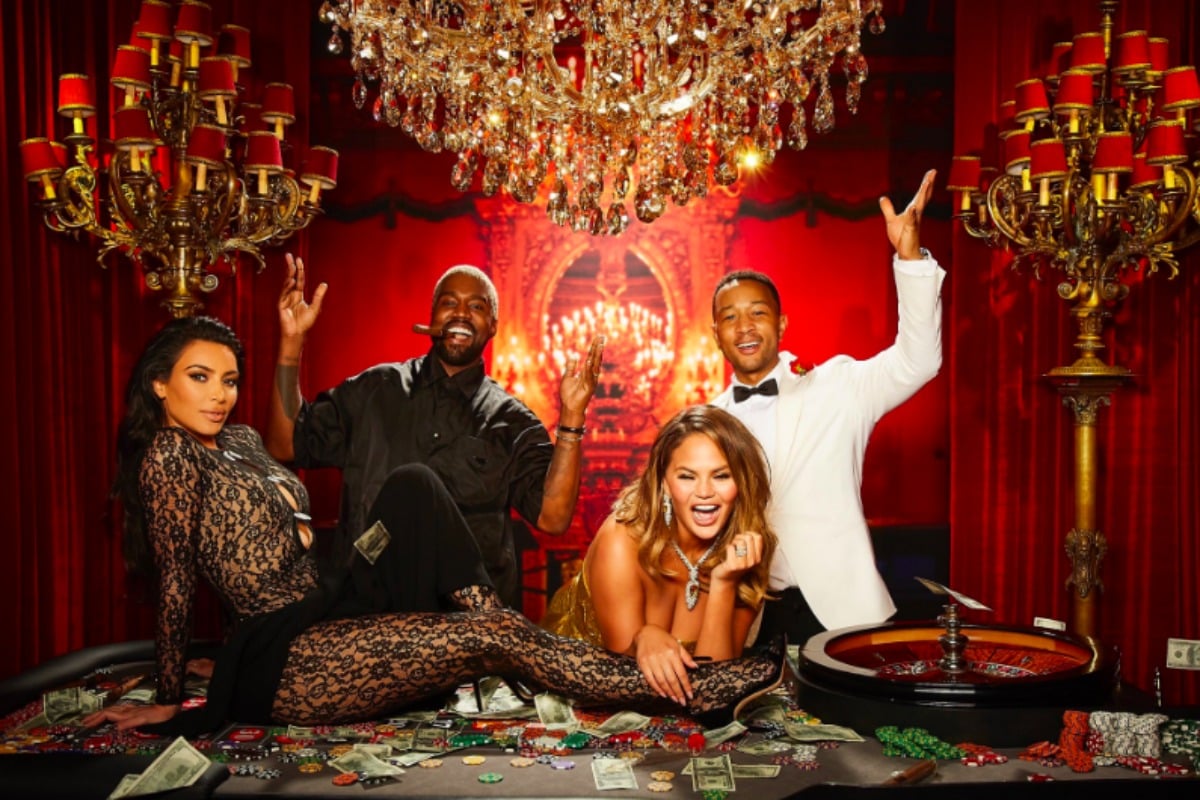 If you've been anywhere near Instagram in the last few days, you might've seen the extravagant affair that was John Legend's Casino Royale themed birthday party.
Turning 40 on December 28, the singer and father-of-two celebrated his birthday milestone in the most excessive and glamorous way possible over the weekend.
Alongside his wife Chrissy Teigen, John was joined by Kim Kardashian, Kanye West, Kris Jenner, Kourtney Kardashian among other friends at the over-the-top event.
Since the big night, Kim has shared some Casino Royale-esque photos from the event on Twitter and Instagram.
While Kanye and John each donned black and white tuxedos respectively, Chrissy wore a sparkling gold sequin dress which fit the theme perfectly.