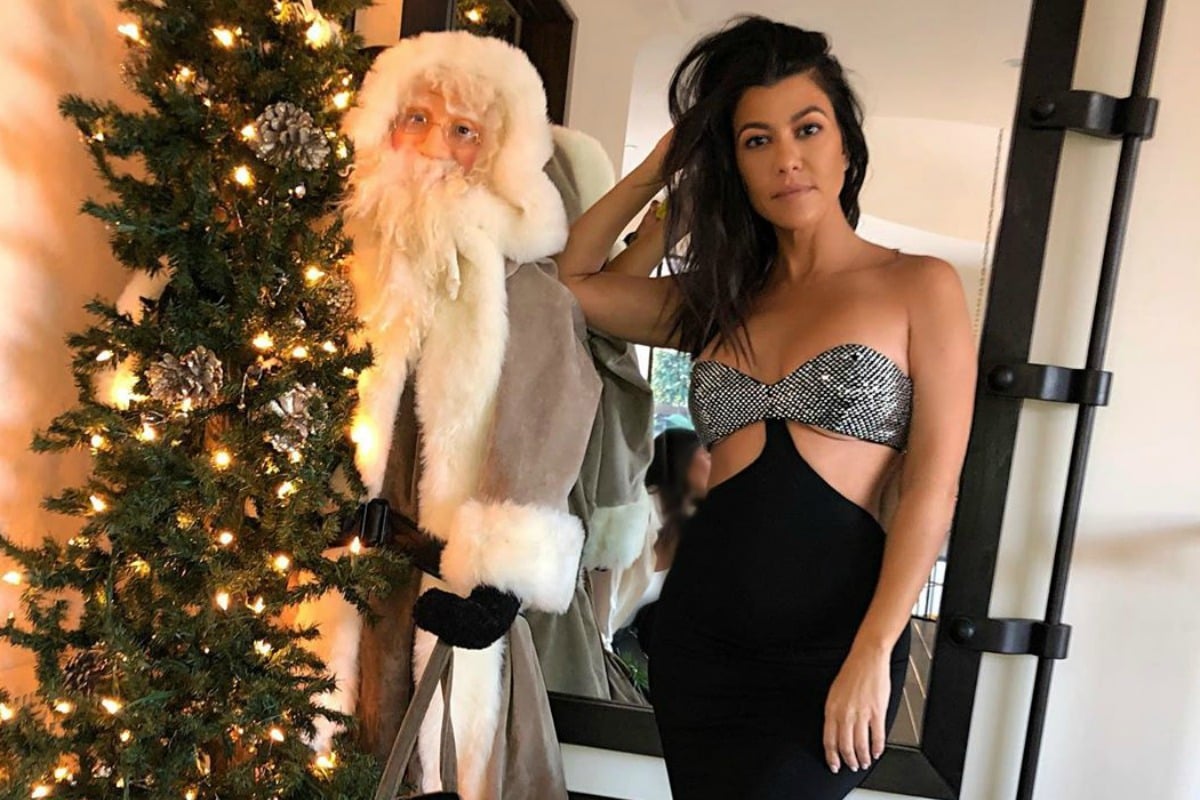 Oh.
This is… awkward.
It's Christmas Eve and Kourtney Kardashian's leg is nowhere to be seen.
The reality star shared a festive snap on her Instagram, but she looks a bit… weird.
She's just, you know, casually standing by the Christmas tree in an evening gown, as you do, with what appears to be one long leg in the centre of her body.
Um, what?
"So, I really love watches, and diamonds … a house on the beach?" she captioned the image.
What about another leg, Kourtney?
Fans were left completely baffled by the odd snap, with many jumping in the comments to make the hilarious observation.
"Legs sweetie, where did your legs go?" one person asked.
Someone else joked: "Santa Claus we need you to help us locate a leg that went missing…"