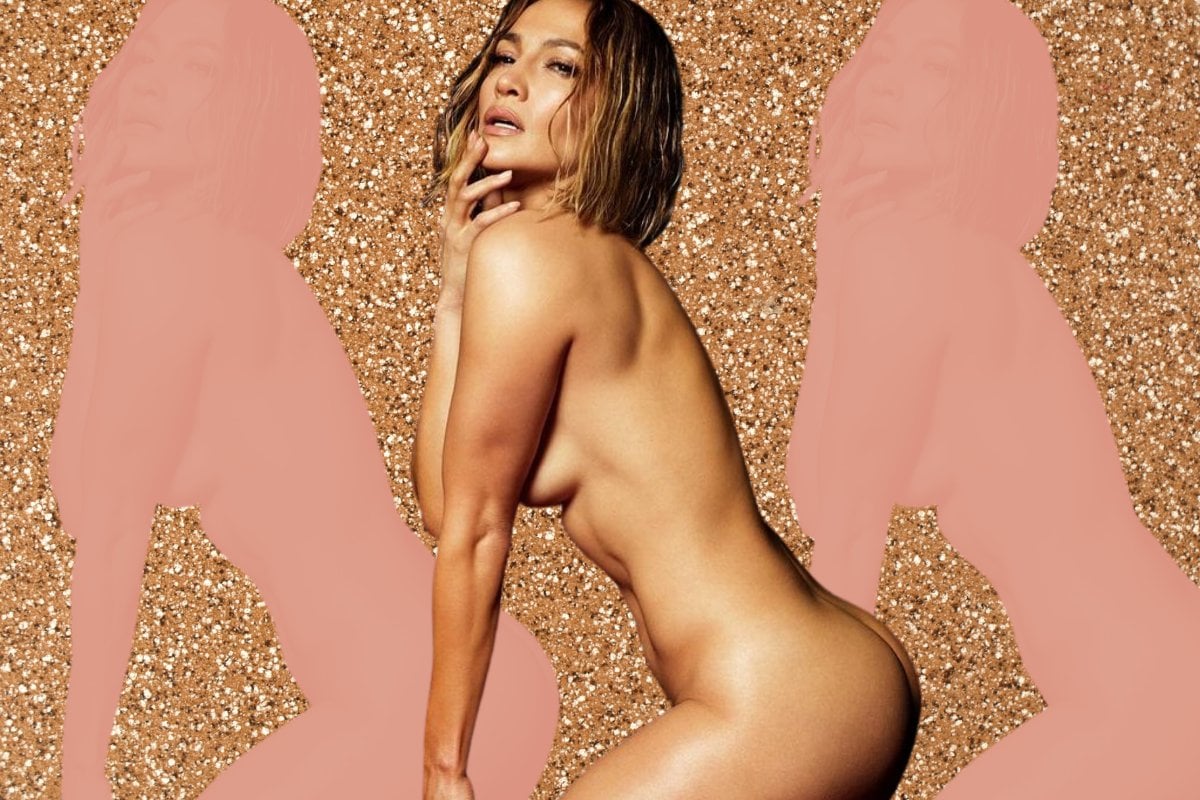 J-Lo and I have so much in common. She's 51, and I'm turning 51 soon. Also… ah, wait, that's all we have in common.
I haven't changed my name to H-Vn, as cool as that sounds, nobody has ever come close to being fooled by the rocks that I've got, and I can't actually find any recent photos of myself, whereas a recent photo of J-Lo has just broken the (admittedly fragile) internet. Again.
You may have seen the photo. It's the cover of J-Lo's new single, 'In The Morning'. She's completely naked, except for a diamond ring. She looks like some kind of warrior woman, pure rippling muscle, like she could open a jar of salsa with her bare hands and not have to ask someone else to hold the jar while she tries to turn the lid, like I do. A goddess to be worshipped. Hot. Hot. Hot.
I look at the photo and just want to see Celeste Barber's take on it. Oh, here it is.