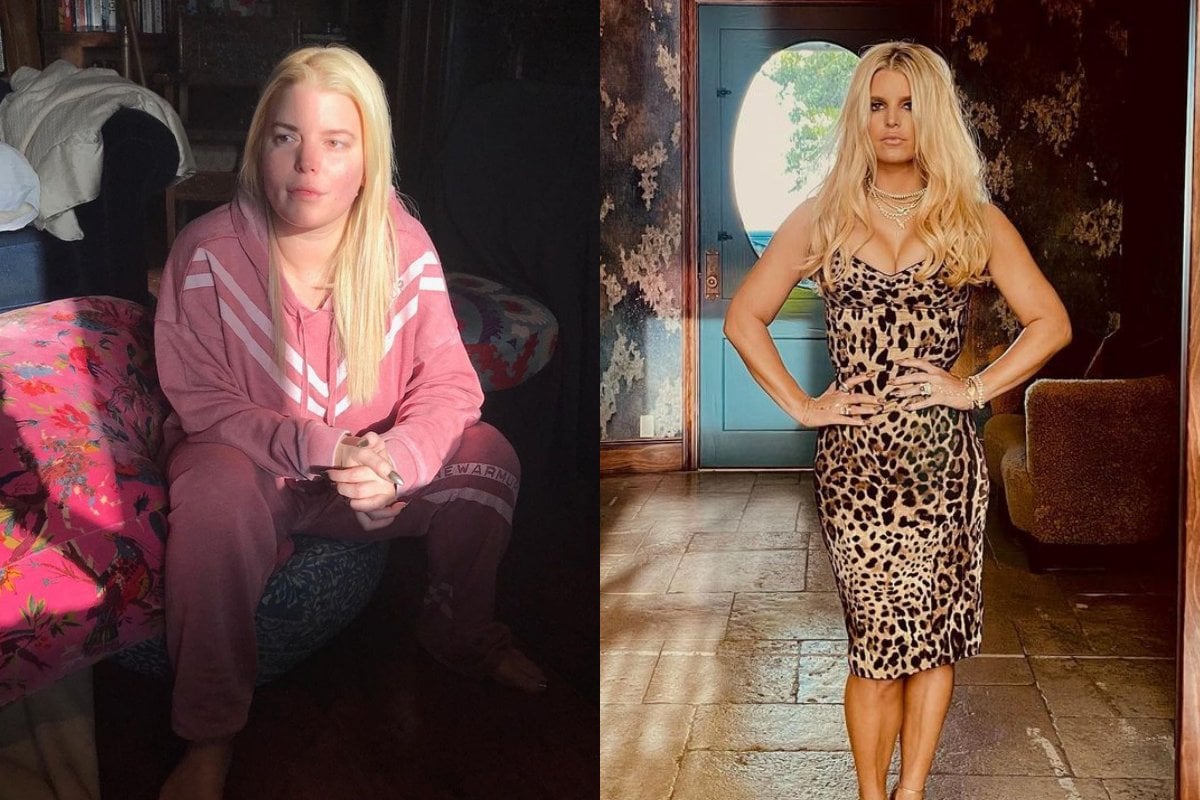 This post discusses alcohol addiction and sexual abuse. It will be triggering to some readers. 
It was Halloween 2017 when Jessica Simpson hit rock bottom. She was so drunk that she couldn't even help her excited children get into their costumes for a Halloween party at their house.
"I was terrified of letting them see me in that shape," Simpson wrote in her memoir Open Book. "I am ashamed to say that I don't know who got them into their costumes that night." 
Watch: Jessica and Nick were the one of the most publicised couples of the early 2000s. Here are some other celebrity pairings you may have forgotten about. Post continues after video. 
The morning after that rock-bottom moment, Simpson took a photo of herself, wearing a pink tracksuit, makeup-free and looking like she'd been crying. She's now posted that photo on Instagram to mark four years of being sober.