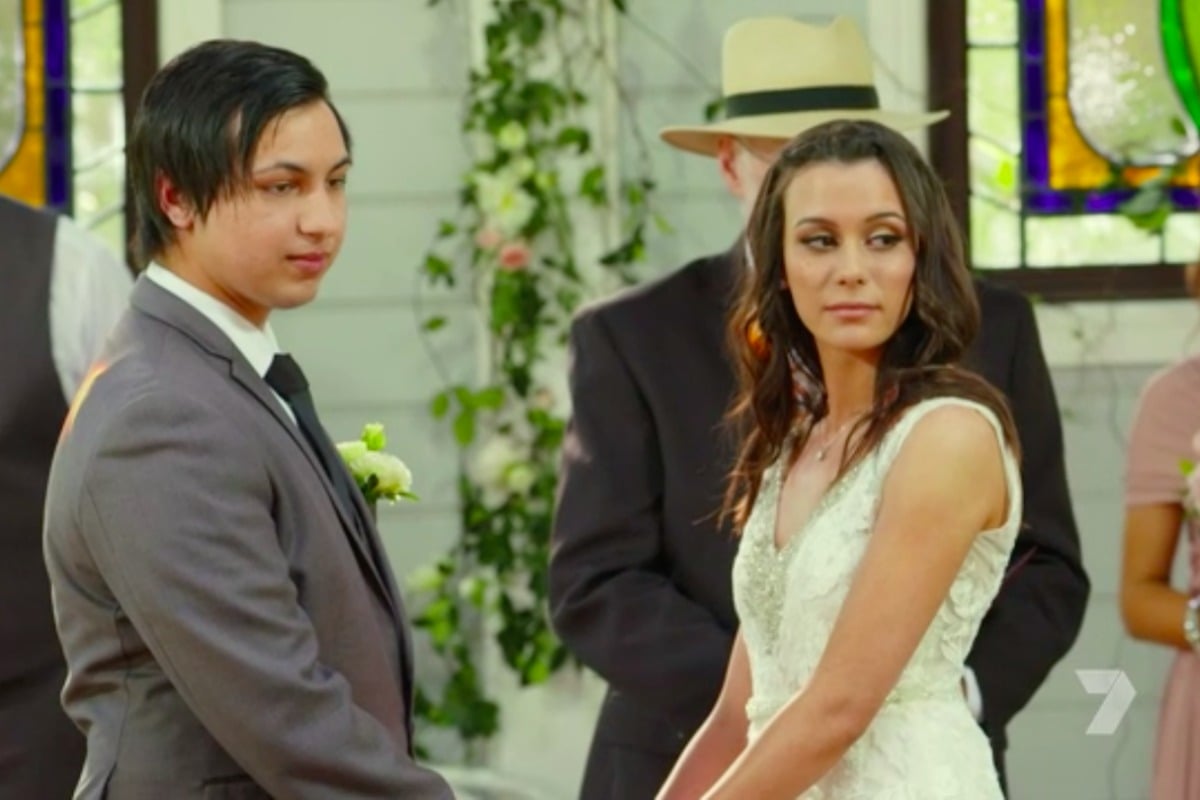 They're the controversial young couple who endured one of the toughest journeys in the lead up to their wedding day on Channel 7's Bride & Prejudice last year, and now, just months after tying the knot, Jess and Seyat have officially split.
The newlyweds' greatest obstacle was none other than Seyat's mother Fatima, who made no secret of the fact that she despised Jess, even calling her son's bride-to-be a "whore" in the first episode.
In one episode, she even offered Jess $10,000 to call off the wedding and leave her son.
Now, Seyat Abazovski, 20, and Jessica Jones, 21, have ended their relationship.
 

View this post on Instagram

 
Jessica confirmed the news on Instagram Stories this Saturday, sharing an emotional message to fans which said that while she and Seyat are still married, they are "no longer together".
"So since I've been trying to be really quiet about this because it is extremely private and didn't want to be so public about the whole thing. But everyone keeps commenting on my photos and messaging me asking if Seyat and I are still married or together," she wrote.
"So I thought I should just let you all know, Seyat and I are still married but we are no longer together. We have separated and as much as I will say as to why, is because we are just too different and want different things out of life which hasn't exactly realised," she continued.