1. Jesinta Franklin's drastic new haircut has made her the doppelganger of another Aussie celebrity.
We're about to make a statement that SOUNDS RIDICULOUS, yes, but is actually kinda true.
We reported on Friday that Jesinta Franklin, model and TV personality extraordinaire, has undergone quite a dramatic hair transformation, chopping off her hair into a bob and dyeing it very, very blonde. (Her eyebrows are now blonde, too, by the way… because why the hell not?)
And while that's all lovely and nice and cool, what we really care about is the fact that she's now a TOTAL DOPPELGANGER for Bachelor alum Alex Nation. You know, the woman who she didn't at all look like a couple of days ago.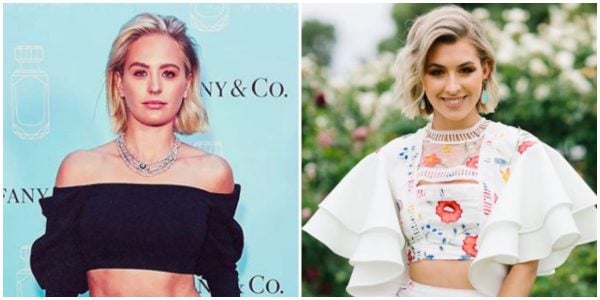 If you think we've lost the plot, we'll have you know we're not alone in thinking Jesinta and Alex are basically twins now.