1. Jesinta Franklin's drastic new haircut has made her the doppelganger of another Aussie celebrity.
We're about to make a statement that SOUNDS RIDICULOUS, yes, but is actually kinda true.
We reported on Friday that Jesinta Franklin, model and TV personality extraordinaire, has undergone quite a dramatic hair transformation, chopping off her hair into a bob and dyeing it very, very blonde. (Her eyebrows are now blonde, too, by the way… because why the hell not?)
And while that's all lovely and nice and cool, what we really care about is the fact that she's now a TOTAL DOPPELGANGER for Bachelor alum Alex Nation. You know, the woman who she didn't at all look like a couple of days ago.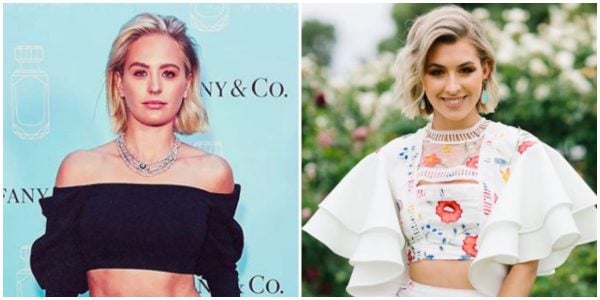 If you think we've lost the plot, we'll have you know we're not alone in thinking Jesinta and Alex are basically twins now.

So we're absolutely right in thinking they're doppelgangers now, right?
Right, guys?
... guys?
2. Ed Sheeran and Beyonce collaborated on a song together and it's... meh.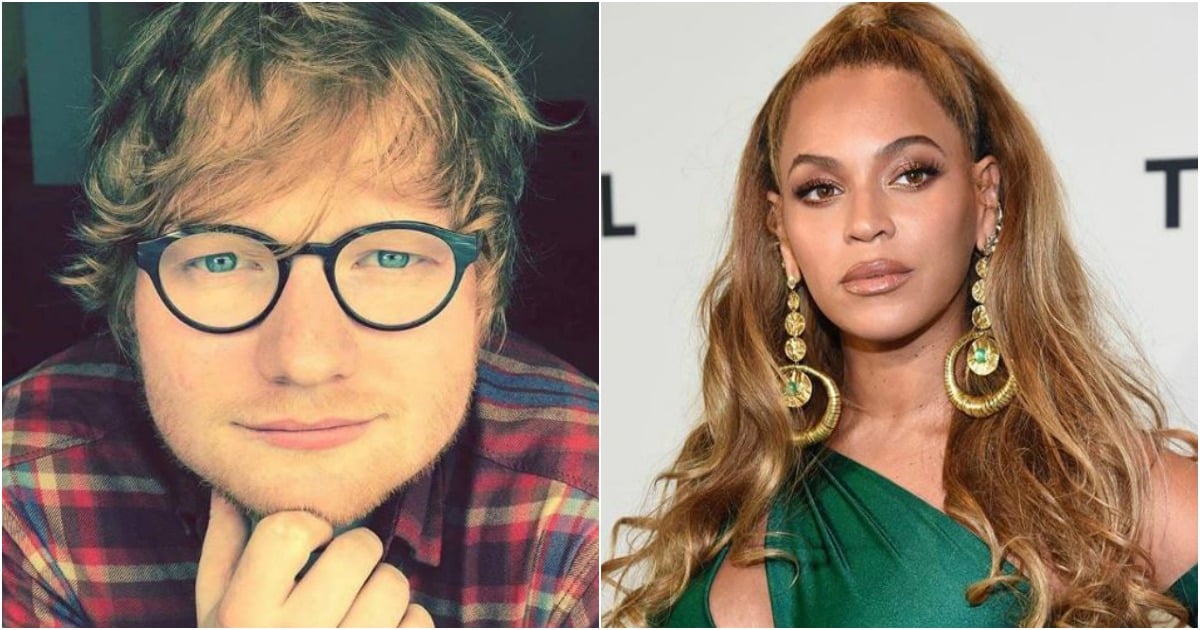 So something big has happened in top 40 land… well, kind of.
Ed Sheeran and Beyonce have collaborated on a song together.
But before you get too excited, the song in question is just a remix of Sheeran's "Perfect" and it features a lil' cameo from Queen Bey herself.
A very lil' cameo, the kind of cameo that if you sneeze you may miss it.
Having said that, it's the perfect tune to listen to when you're eating Tim Tams and feeling sorry for yourself, so there's that.
3.  PSA: If you get a Facebook message from Chris Pratt do not reply.
So, this is a weird one.
Someone has been impersonating Chris Pratt on Facebook and messaging random women.
The Guardians of the Galaxy star posted a message on Facebook warning women not to reply if they receive a message from someone claiming to be him.
"It's confirmed: somebody is trying to pretend to be me on Facebook (and maybe other social media platforms) apparently hitting on a lot of different female fans, trying to get their numbers and who knows what else. I'm not joking," he wrote.
Pratt told fans he found this behaviour "reprehensible" before warning the impostor that if he finds out who he is he'll "punch him in the GD mouth".
"My message to any fans who are contacted by someone claiming to be Chris Pratt: Look for the BLUE "VERIFIED" CHECKMARK next to the name. If there is no checkmark by my name that person is an imposter. I'm sorry."
Pratt said it made him "sick" that someone could be hurt by this impostor.
He finished his post with a warning: "If it's you doing it, I'm warning you. Stop right now or you will [be] very unhappy with the outcome. Go find Jesus. Praying for you."
4. Wills and Kate don't hold hands as much as Harry and Meghan AND QUICK SOMEONE ALERT THE AUTHORITIES.
Have you noticed that Prince Harry and Meghan Markle are seen holding hands way more often than the Duke and Duchess of Cambridge?
No? Well the people at People have and they've decided to investigate why.
Why a recently-engaged couple that has been dating approximately 18 months are giving more Public Displays of Affection than a couple who have two-and-a-half kids and have been married more than six years. Hmmmm... the mind boggles.
The expert the magazine spoke to said it's because "there is no protocol that says they cannot show affection" but it wasn't typical of royal pairs to do so - before saying it was actually because each couple was different and each to their own.
Um... yeah.
5. Erin Molan announced her pregnancy on live television.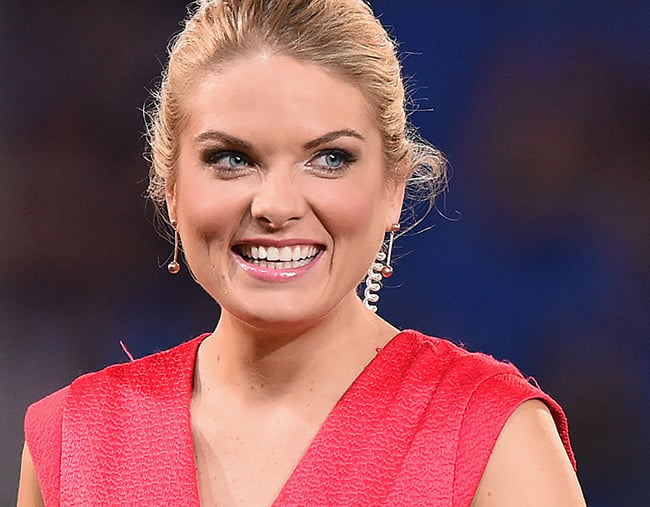 NRL Footy Show co-host and sports media personality Erin Molan surprised Channel Nine viewers with some beautiful news during Friday night's bulletin.
"Sean and I are very blessed and very excited to announce that we're having a child," Molan told newsreader Georgie Gardner, who was recently announced the new co-host of breakfast program TODAY.
"It's slightly terrifying but beautiful news," Molan said.
The 35-year-old became engaged to her partner Sean Ogilvy, 42, in September after meeting in 2016. You can watch the video of Erin's announcement here.
Congratulations!