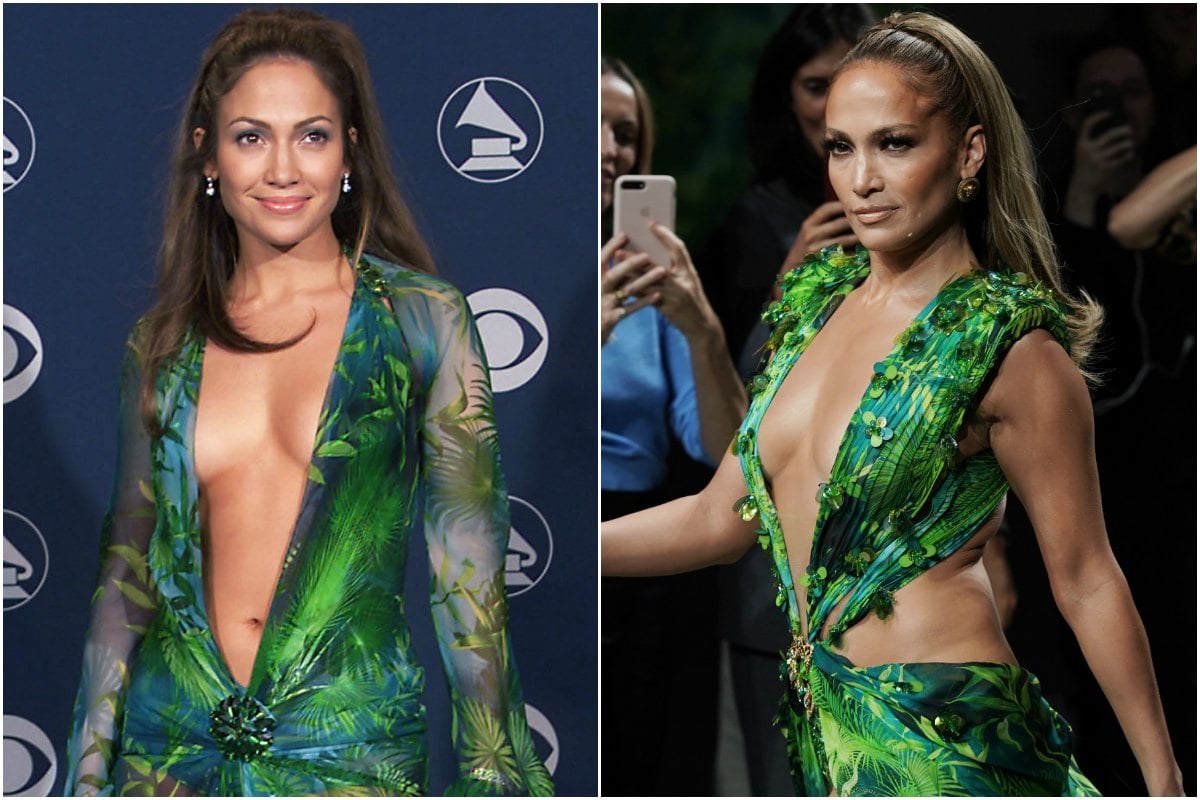 Strutting down the Versace Spring-Summer 2020 runway on Friday, Jennifer Lopez outfit-repeated for the best reason possible.
Nineteen years earlier, the actress and singer was one of the first celebrities to break the internet, by wearing a very low-cut, green, jungle-print dress to the 2000 Grammy Awards. Remember: it was a time before red carpet 'naked dresses,' Instagram and the Kardashians, so Lopez's plunging neckline caused quite the kerfuffle.
People wanted, nay… needed to see it. But at the time Google's search functions were limited to text pages. And so, it was JLo in a green dress that got the big wigs at Google thinking.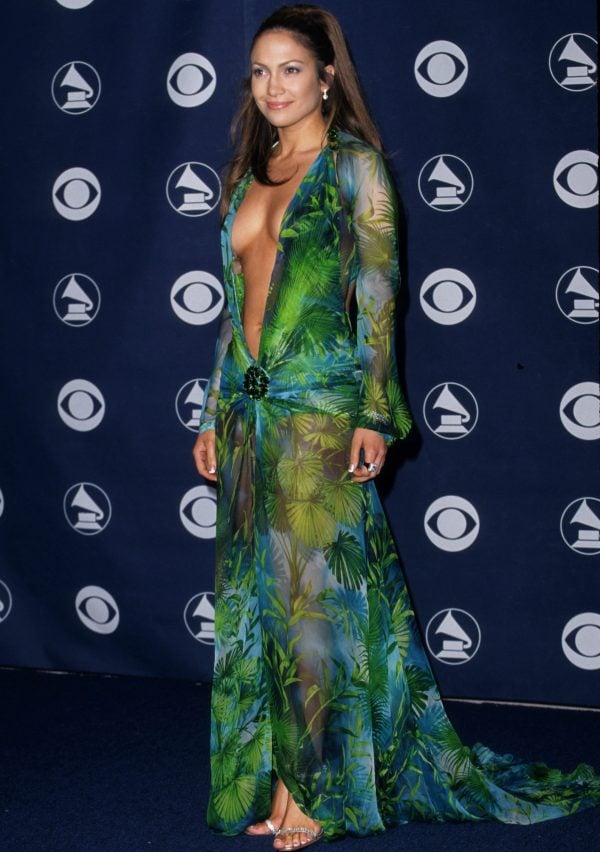 Writing about the revolutionary moment, former executive chairman of Google, Eric Schmidt, confirmed the story in an essay for Project Syndicate,
"When we launched Google people were amazed that they were able to find out about almost anything by typing a few words into a computer. So our co-founders – like all successful inventors – kept iterating. After all, people wanted more than just text," he wrote.
"This first became apparent after the 2000 Grammys where Jennifer Lopez wore a green dress that, well, caught the world's attention. At the time if was the most popular search query we had ever seen, but we had no surefire way of getting users exactly what they wanted.