Before naked dresses and vag flashing were a red carpet requirement, Jennifer Lopez was getting ready to attend the Grammys in an outfit that no one would forget easily.
The year was 2000 and she was about to make pop culture history.
That night, the singer walked the red carpet in a green tropical print semi-sheer dress, with a neckline slashed to the navel. It was shocking, but its impact went well beyond an initial jaw drop.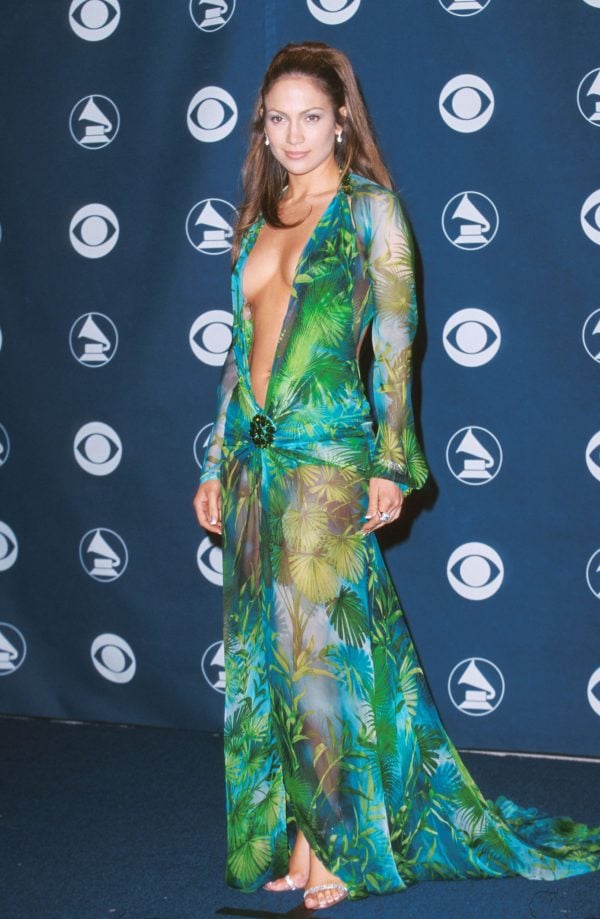 The dress in question was first seen on the runway in 1999, designed by Donatella Versace who had recently taken over at the helm of Versace following her brother Gianni's death. The runway version was knee-length.
According to People editor Jess Cagle who has just finished a new book The 100 Best Celebrity Photos, Lopez wasn't the first or even second person to wear the dress in public.
Donatella herself wore it as well as Spice Girl Geri Halliwell, who wore it to the NRJ Music Awards in France a month before.