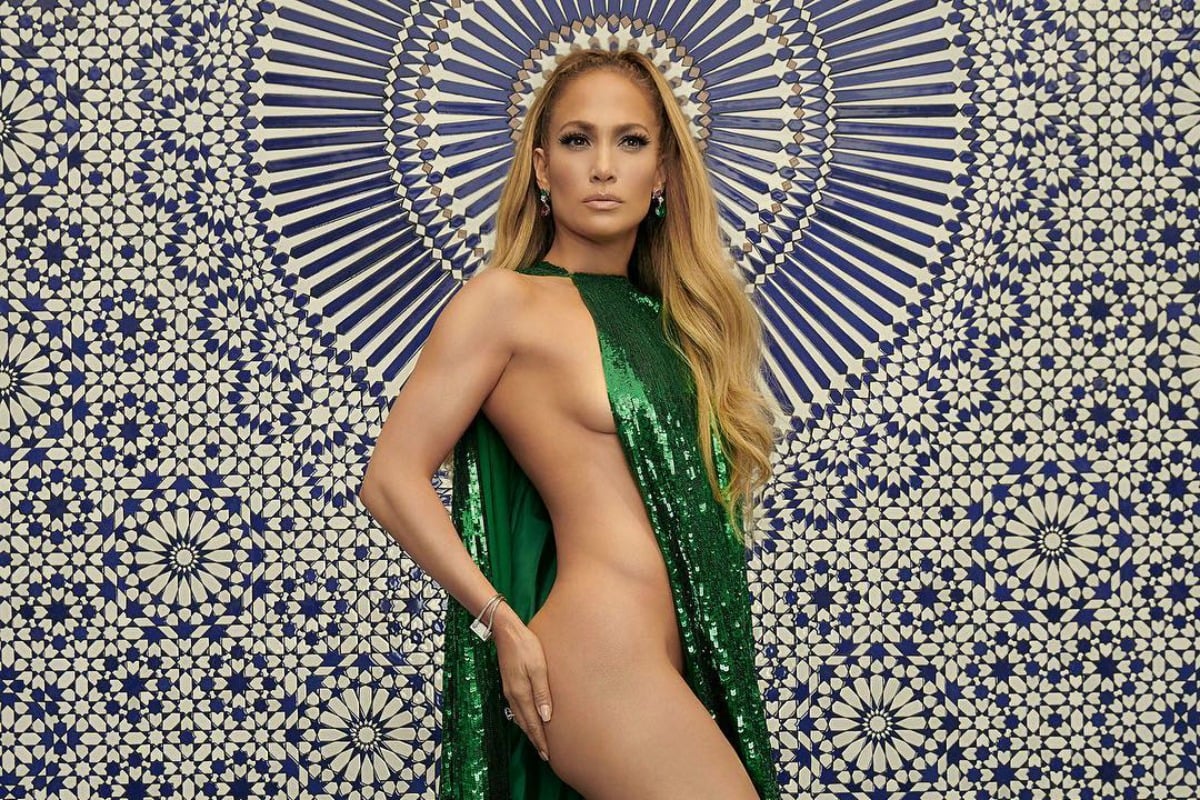 Here's a public service announcement.
Don't waste another minute. Not one more minute, on wondering why you don't look like 49-year-old JLo when you dangle a green towel over your shoulder.
You know, like this:
 

View this post on Instagram

 
You might be 29 or 49. You might be 19 or 59. You might have had twins (like JLo), or have never given birth. You might have a multi-millionaire sports megastar lover (like JLo does) or you might not (chances are, let's face it). It doesn't matter. You don't look like this with no clothes on.
If you've caught sight of this image on the internet today, sighed deeply and started mentally cataloguing all the ways in which you are unworthy, you are falling into a trap you are way too smart for.
I know. I heard your thoughts.
"She's 49. Oh my God, I'm not even 49 and my bum has never looked like that. How does JLo's bum look like that? How does she not have one single solitary wrinkle on her entire body? Where are her stretch marks? Hasn't she had twins? Shiiiiiiit. She has literally no cellulite. No cellulite at all. What kind of weird witchcraft shit is that? And her arms. She must do a million push-ups a day. I should get back to the gym. No, really, I should. JLo has twins and she has time to get her arms looking like a racehorse's rump, what's my excuse? F***, I'm so lazy. I bet JLo would have passed on that cheese plate I had last night. And the bread. I bet JLo hasn't eaten bread for 12 years. I have no willpower. I'm so weak. I'm so weak and lazy and dumb and if only I got my shit together and learned to pass on the cheese plate, I might look like that in a green glittery cape, too. At 49. Oh my God, I'm not even 49 and…"