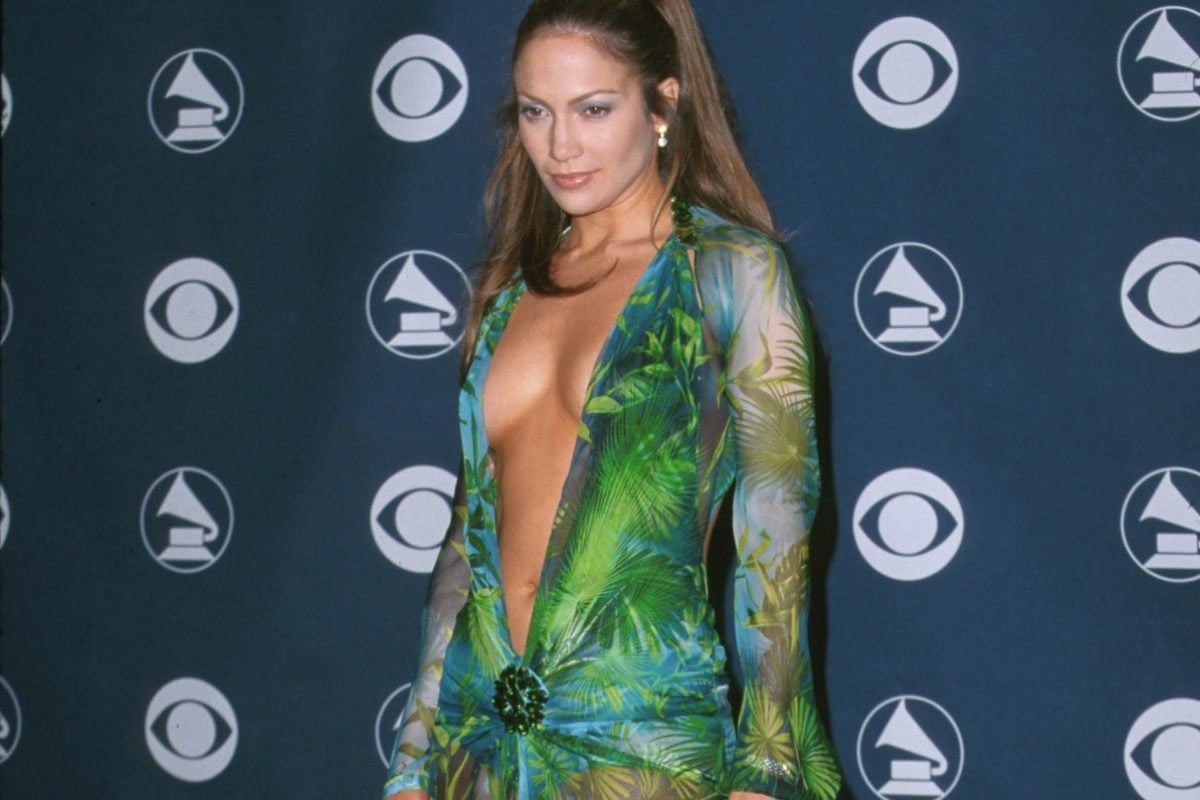 The phrase "broke the internet" is thrown around a lot.
MAFS for example, is currently breaking the [Australian] internet because we.all.can't.stop.watching.and.then.debriefing.
But it turns out one infamous green dress back in the year 2000 did in fact quite literally break the internet so much so it sparked the creation of Google image search.
The dress, worn by Jennifer Lopez to the Grammy Awards was so talked about, the Google gods had a dilemma on their hands.
Searchers didn't want to READ about the dress, they wanted to SEE it. Quickly.
Side note: To refresh on your JLo tunes watch her appearance on Carpool Karaoke. Post continues after video.
"When we launched Google people were amazed that they were able to find out about almost anything by typing a few words into a computer. So our co-founders – like all successful inventors – kept iterating. After all, people wanted more than just text," explained Eric Schmidt, executive chairman on Google.
"This first became apparent after the 2000 Grammys where Jennifer Lopez wore a green dress that, well, caught the world's attention. At the time if was the most popular search query we had ever seen, but we had no surefire way of getting users exactly what they wanted."