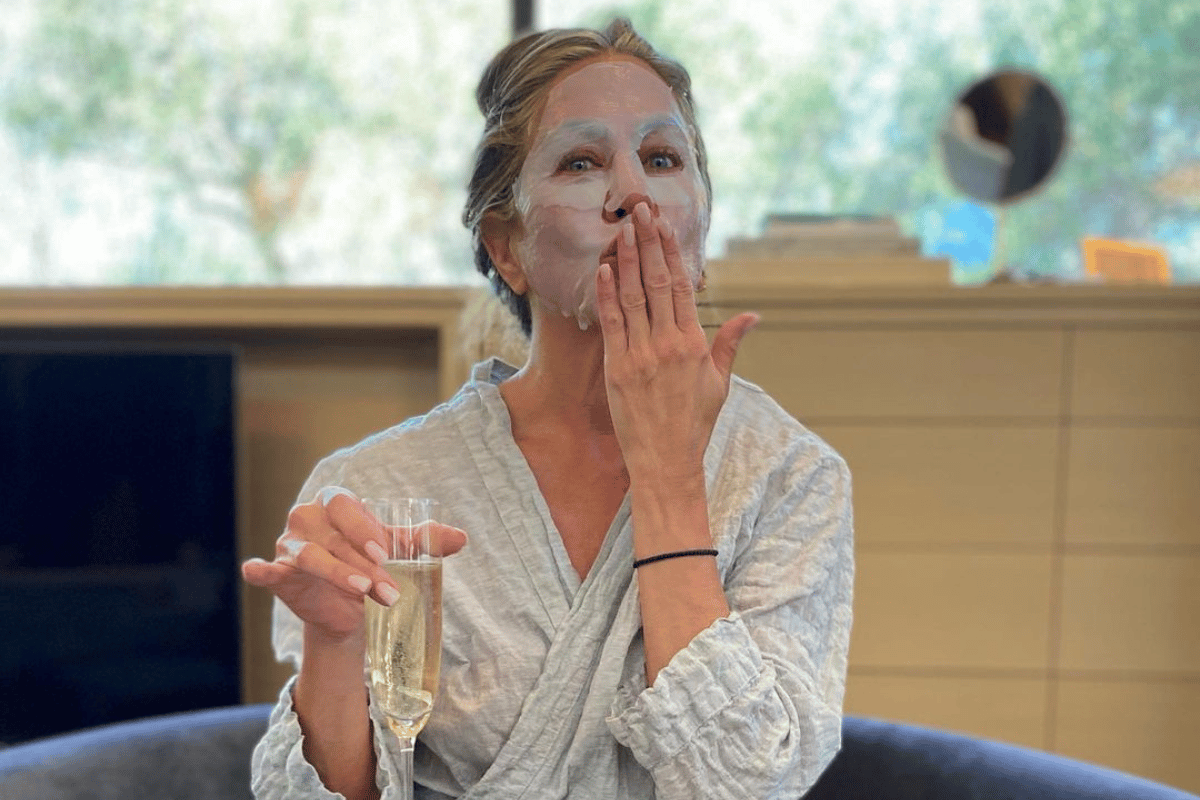 A bit of shush, please. A little bit of shush. Because the celebrities are putting weird s**t on their faces again — and we need to talk about it. As a matter of urgency.
Because this time it's our friend Jennifer Aniston.
In a recent interview with The Wall Street Journal, she said she would "try almost anything" when it comes to anti-ageing treatments.
And that includes a salmon sperm facial.
Yes. Salmon sperm! On your face.
Watch: Speaking of putting weird stuff on your face, watch me apply lube on my face. Post continues below.
She said an aesthetician suggested she try the treatment, to which she replied, "'Are you serious? How do you get salmon's sperm?'" the actor explained in the interview.
While it sounds... not incredibly enticing... salmon sperm is actually a popular ingredient used in Korean beauty spas.
Apparently, it promises a ton of anti-ageing benefits, including increased collagen production, improved pigmentation and reduced redness and inflammation.