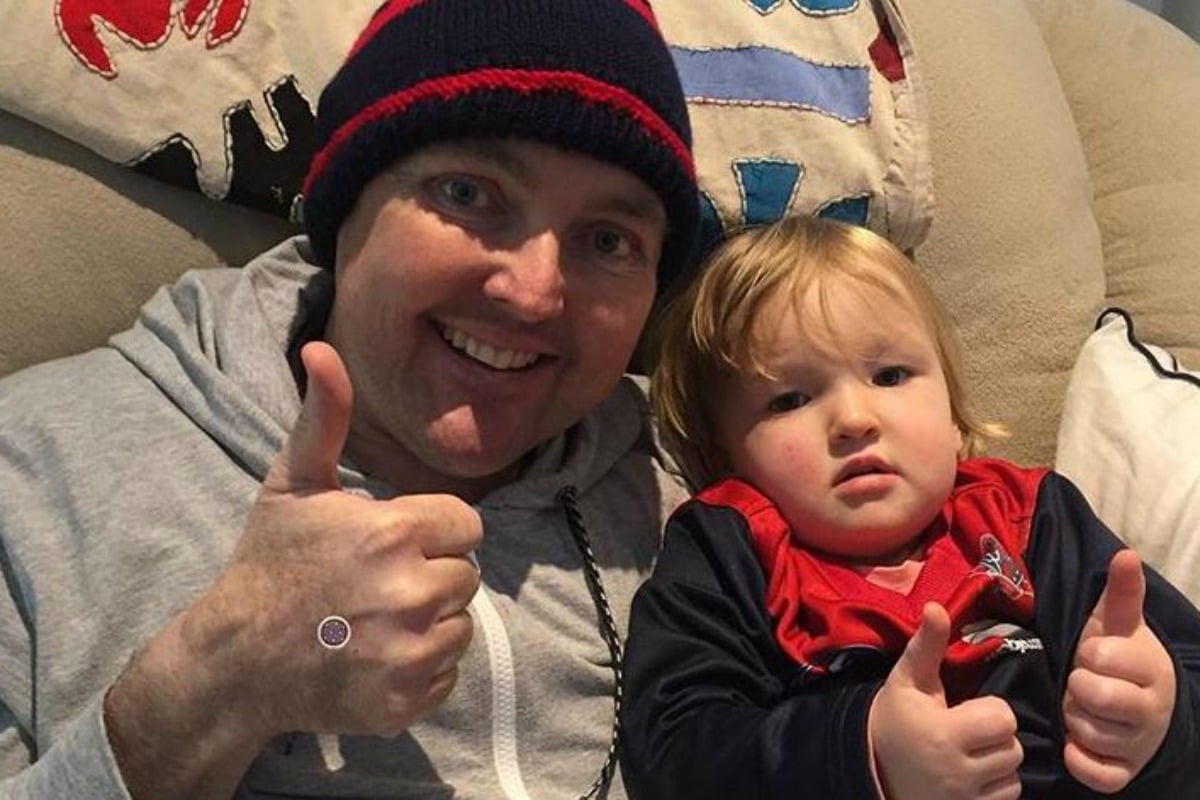 It's been one year since Australian golfer Jarrod Lyle died from acute myeloid leukaemia.
The professional athlete passed peacefully on August 8, 2018, with his wife Briony, and two young daughters Lusi and Jemma, aged six and two at the time, holding his hands. He was just 36.
On Thursday night's episode of The Project, Briony spoke to co-host Carrie Bickmore about the moments leading up to his death, and what life is like for her family a year on from losing their husband and father.
Speaking of their final month together after Jarrod made the decision to stop active treatment and begin palliative care in late July 2018, Briony shared with Bickmore how they had watched her on TV on the night he passed.
You can watch a snippet from Briony Lyle's interview with Carrie Bickmore on The Project below. Post continues after video.
"We knew it wasn't going to be long for him. He was in a coma and had been for a couple of days, so we all made a point of being there and we put the television on," Briony said.
"We put the bed down and it was Anh Do's Brush with Fame and it was yourself [Carrie]. It was the episode of you, and you got to the point where you were talking about sometimes you see [Bickmore's eldest son] Ollie from behind and he reminds you of Greg [Lange, Bickmore's former husband who died of brain cancer in 2010].
"Jarrod's aunty said to me 'Bri it's time', and he died."
 

View this post on Instagram