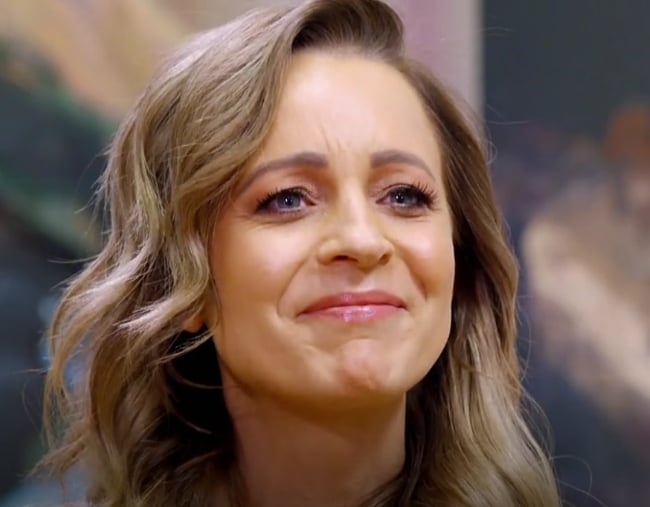 Eight years ago, Carrie Bickmore lost her first husband Greg Lange to brain cancer.
Remembering the relationship and loss, the 37-year-old television personality broke down in tears as she spoke to Anh Do on Anh's Brush with Fame.
She shared that the best thing that the couple chose to do together before his death, was having their son Ollie together.
"One of the things we chose to do was have our son, Ollie. I think… it's probably the greatest thing we ever did together. He's a gorgeous boy and he's so much like [Lange] in so many ways."
"This sounds so weird but often I'll see him in the shower, the back of his body, and his frame is just a miniature version of Greg. They're very, very similar. It was a great thing for both of us, to have him and have that focus."
Watch the interview below. Post continues after video. 
Carrie Bickmore previously opened up about her husband in an interview with Australian Women's Weekly in 2016.
The Project co-host revealed that she still thinks about him every day.
"Greg will forever be in my current life. Every time I look at my son, I'm seeing Greg – he looks so much like him," she said.
"Over ten years, I watched him suffer multiple seizures a day, lose feeling down one side of his body, saw his three-year-old push him in his wheelchair because he couldn't walk anymore."
The couple had been married for five years, and The Project host said for a long time it prevented her from being her positive self.
"It changes who you are," she said. "It changes your ability to dream, to look forward… I spent so many years feeling no hope – like, no hope."
Following the death of her husband, Carrie Bickmore started the charity 'Beanies 4 Brain Cancer', to raise money for the disease that tragically killed her husband after a 10 year battle.
"On December 27th 2010 my husband Greg Lange died at just 34 years of age. He had lived with the disease for close to a decade. It took away his mobility, it took away his independence and eventually it took his life. No one should have to suffer this way, and until we find a solution, people will," she writes on the website.
Carrie Bickmore has two children, Ollie, nine, and Evie, three, and is currently pregnant with her third child.
To donate to Brains 4 Brain Cancer visit the website or visit Cotton On to purchase a beanie.