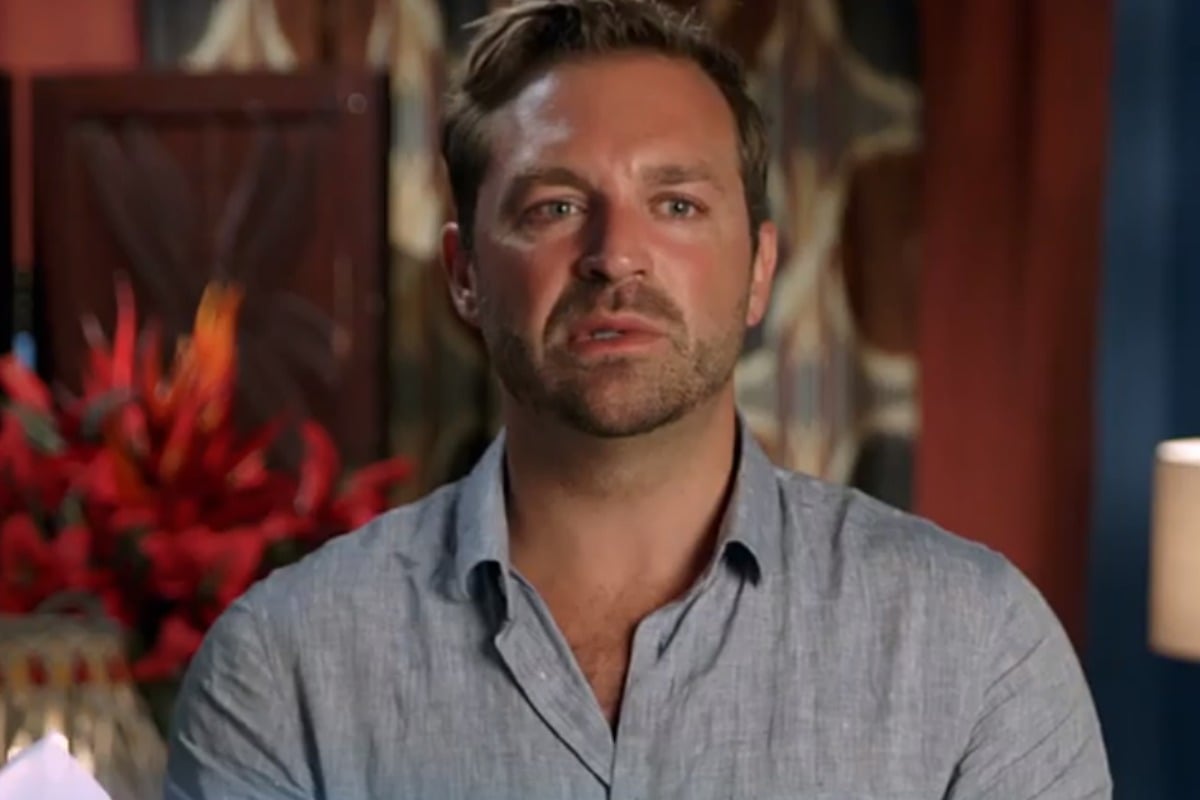 On Tuesday night, one of Bachelor in Paradise's love squares became a triangle.
After witnessing Alex Nation form connections with both Brooke Blurton and Bill Goldsmith, James Trethewie decided to walk out of paradise.
Speaking to Mamamia, James said he made the decision after Alex hooked up with Bill in front of him.
"I'd been told they were just friends the whole time, so I didn't know anything," he explained. "I'd been away for quite some time and I walked back in and it was sort of 'boom', and I just thought 'what is this?'"
The Mamamia Out Loud team on why we're so obsessed with reality TV. Post continues after audio…
"I knew about Brooke early on and was really supportive of that, but it was the Bill thing that wasn't transparent," he added.
For 33-year-old James the biggest betrayal was not knowing the pair had feelings for each other before they acted on them.
"Bill was sharing my hut with me and he'd snuck out to go into her room, I sort of felt sick and couldn't sleep all night," he explained.
"I think if you don't know it just kind of catches you out of the blue."
The bachie alum said he and Alex had a much deeper connection than what we saw onscreen. They even had a date during the first cocktail party.