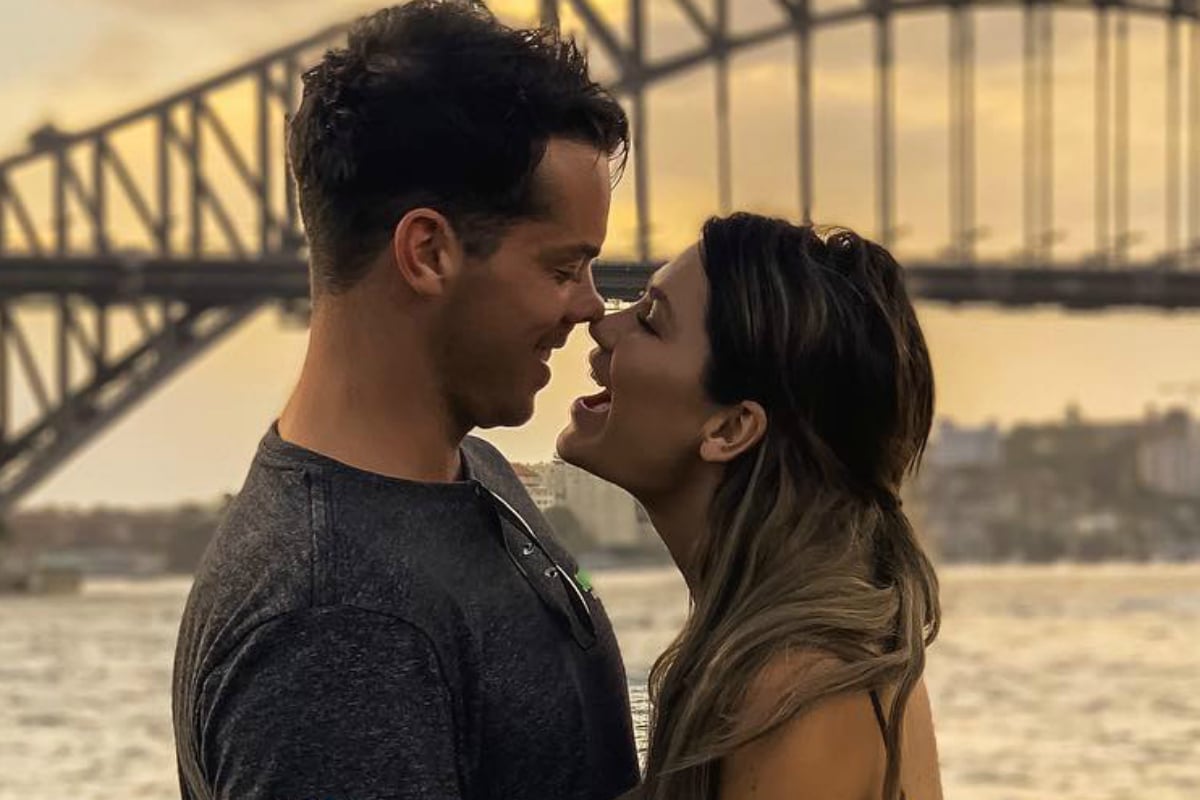 Around time last week, Megan Marx posted a very romantic-looking photo with her Bachelor in Paradise beau Jake Ellis.
In front of Sydney Harbour and a stunning sunset, they stood, smiling, noses rubbing – it was the perfect image of two people looking adorably in love.
And now, a week on, Jake has exposed the lengths his poor girlfriend had to go through to get that perfect shot – and oh, how we relate.
In Jake's Instagram post, which according to his caption is what he decided to do when the photographer asked him to "act natural", he's cheekily groping Megan's breast.