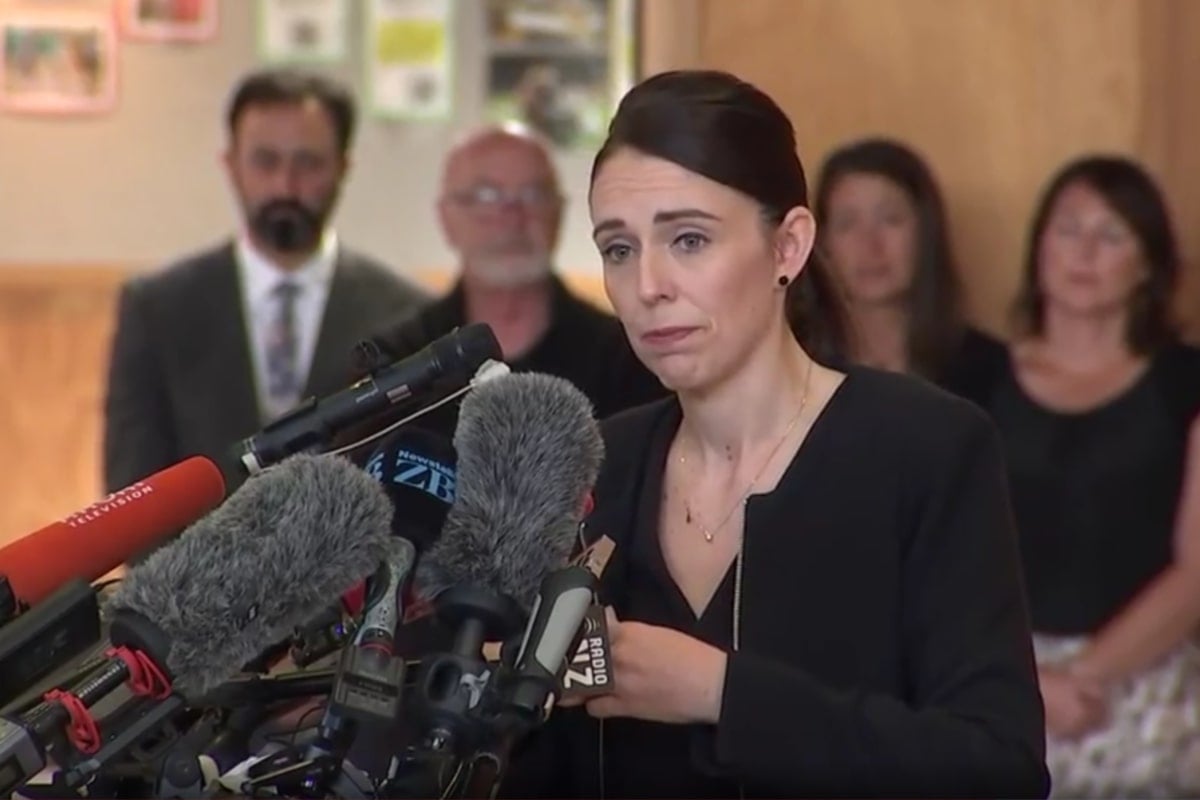 Mamamia has chosen not to show the face of the man in custody for the Christchurch terror attack, or to include or link to any distressing material about his acts. Instead, we are dedicated to remembering the names, faces and stories of the victims.
When New Zealand Prime Minister Jacinda Ardern asked students at Cashmere High School if they had any questions for her, a teen near the front row put their hand up.
"How are you?" they asked their country's leader.
It was an extremely thoughtful question.
May more world leaders embrace compassion in their politics like Jacinda Ardern has. Post continues below.
Christchurch's Cashmere High School has been devastated by Friday's terror attack on two mosques.
Two students – 14-year-old Sayyad Milne, who had "kind eyes, a big heart and a cheeky smile" and 16-year-old Hamza Mustafa, who had fled the Syrian civil war with his family, loved horses and dreamed of being a vet – died during the attack.