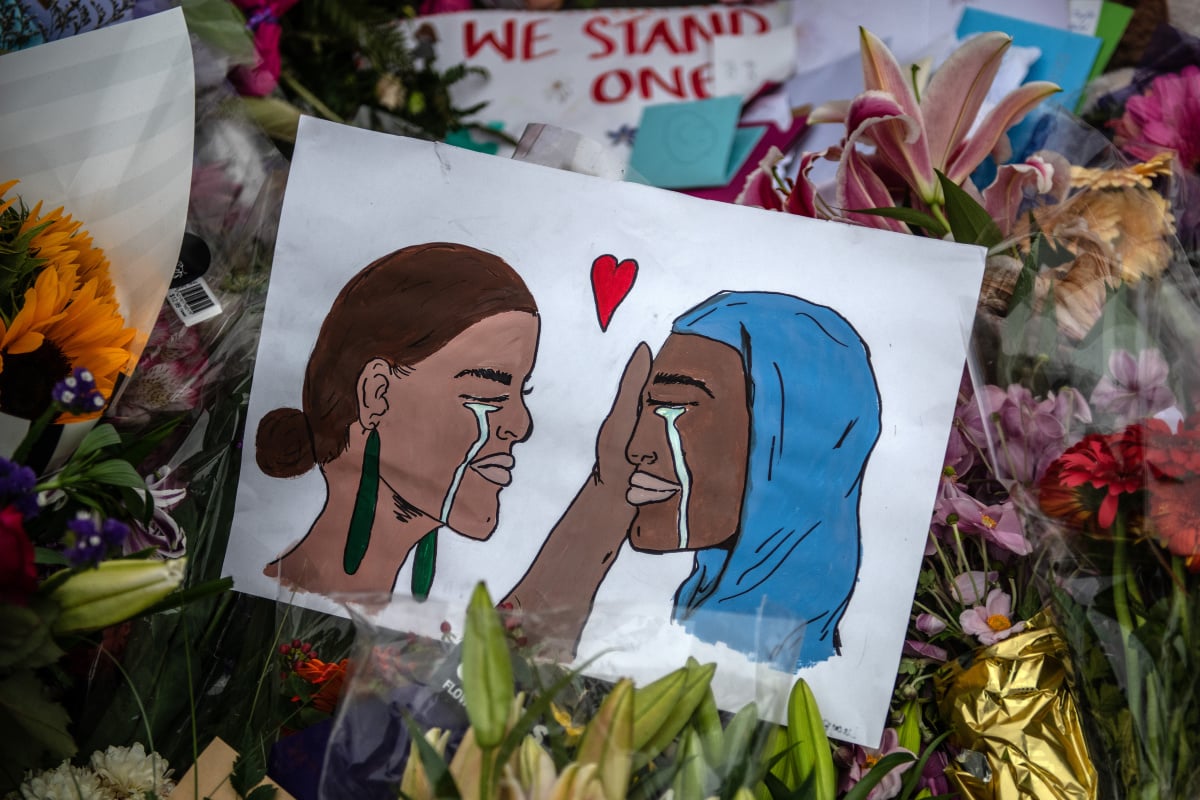 Mamamia has chosen not to show the face of the man in custody for the Christchurch terror attack, or to include or link to any distressing material about his acts. Instead, we are dedicated to remembering the names, faces and stories of the victims.
It was about midday on Friday when my phone lit up with a news notification.
I can't remember exactly what it said, but I do remember that reading it felt like someone had punched me hard in the gut.
A shooting in Christchurch.
Mamamia's daily news podcast The Quicky shares the tales of bravery and hope after the Christchurch attacks. Post continues below audio.
That was all we knew at first, but as the minutes, hours and then days went by, the full extent of this attack became clear.
Fifty people were dead and 50 more were injured. To put this into perspective, that is the per capita equivalent of more than 3300 American deaths.
On Saturday morning I woke up to see New Zealand on the front cover of the New York Times. A terrorist attack in my home, my home that I love so much, was the biggest story in the world.
The bubble I had naively thought New Zealand existed in – the safe, progressive bubble, positioned physically and metaphorically far, far away from the rest of the world's shit – violently burst.
And god, it hurt. It still does – I don't think that hurt will ever go away.
Over the last few days I have read many international headlines praising New Zealand's response to the attacks.