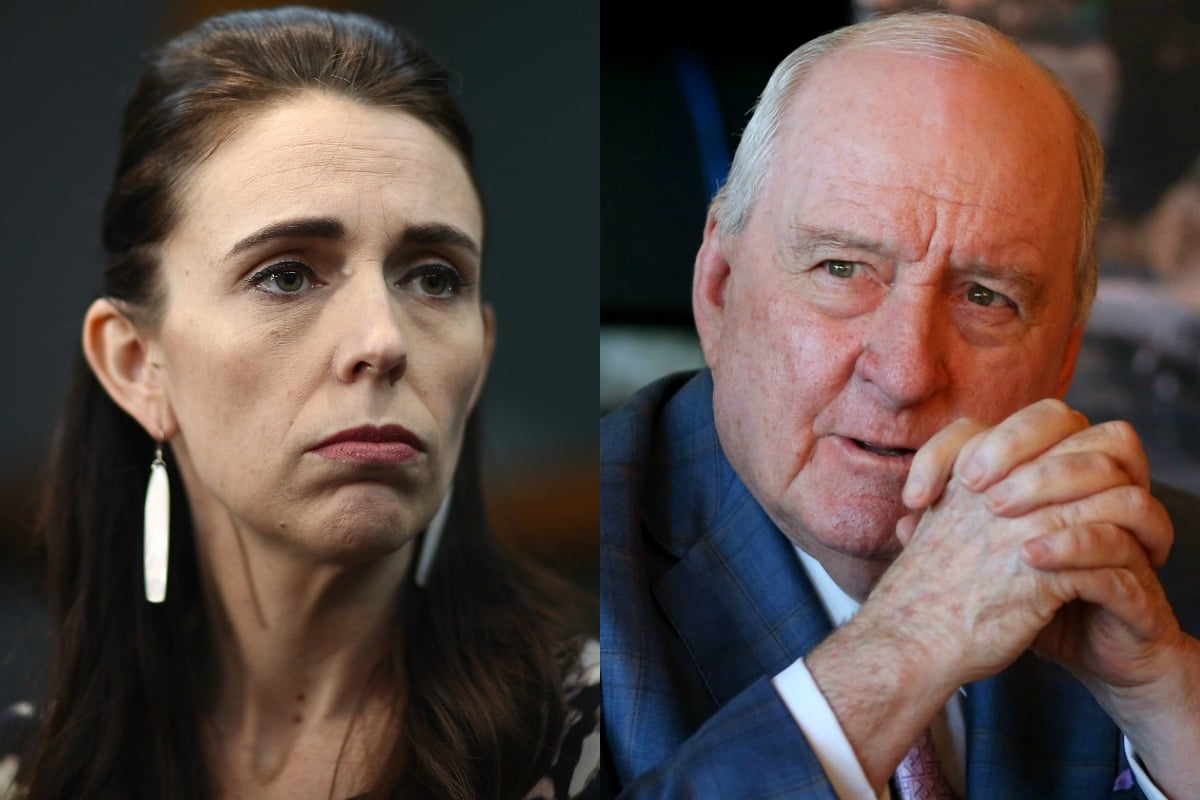 Someone at Sky News had a fun job yesterday, scrolling through the social media of New Zealand Prime Minister Jacinda Ardern for any hint of scandal.
They scrolled. And they scrolled. And they scrolled.
Finally, once reaching her tweets from 2012 – about 14 Australian PMs ago and the same year a tribunal ruled Alan Jones incited the Cronulla riots – we imagine they fistpumped.
Alan Jones on whether he has 'a problem with women'… Post continues below video.
The unnamed staff member got to typing, between high fives from their colleagues, and not long after, Sky News published an "EXCLUSIVE".
"Sky News has unearthed a personal attack – launched by Jacinda Ardern – against Alan Jones in a 2012 tweet where she referred to the broadcaster as a 'git' and claimed he was 'intensely disliked'," it read.
I know an Alan Jones. Unlike the Aussie version, he isn't a git or intensely disliked by the general population.

— Jacinda Ardern (@jacindaardern) September 30, 2012