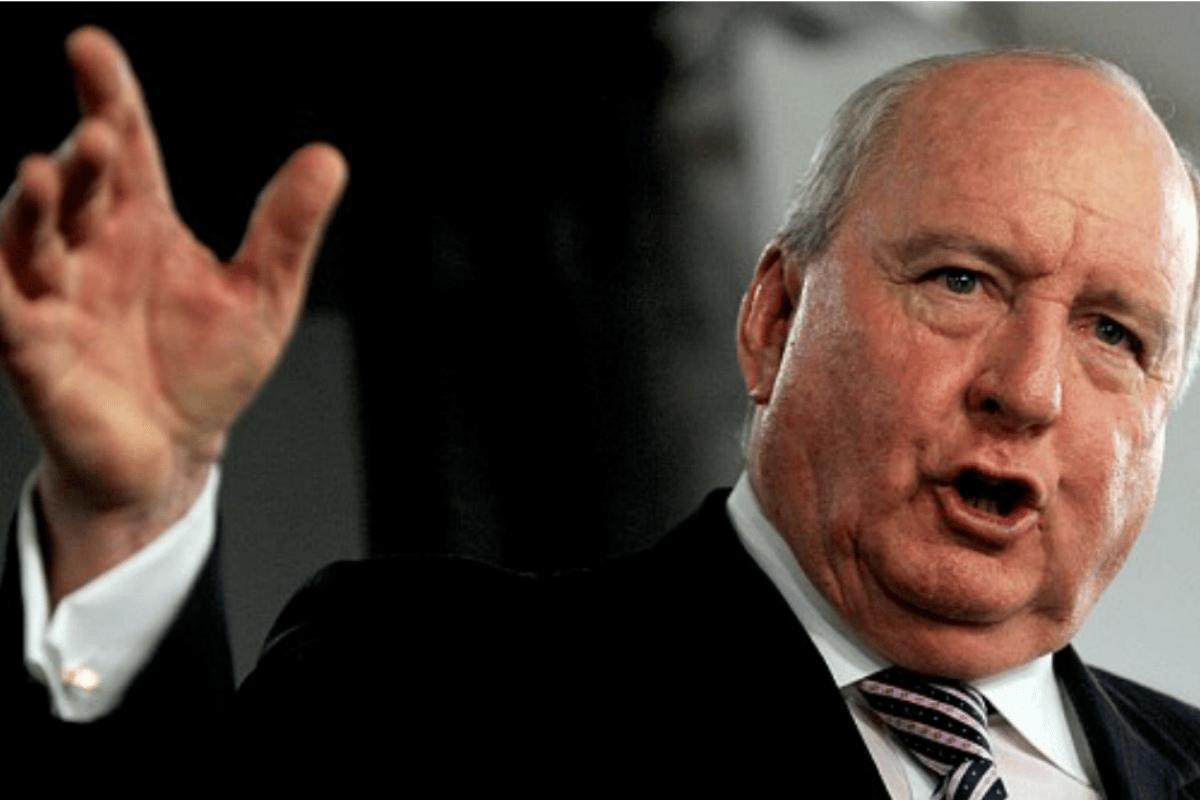 As Macquarie Media bunkers down and tries to protect its fleeing advertisers off the back of misogynistic commentary by their star jock Alan Jones, more details of the radio veteran's rant have been leaked.
Jones took to his breakfast radio program on August 15 to discuss the recent climate change talks in the Pacific Islands.
In response to New Zealand Prime Minister Jacinda Ardern's criticism of Australia's policies not doing enough, Jones labelled her a "complete clown" before suggesting that our Prime Minister Scott Morrison "shove a sock down her throat".
Jones speaking to Israel Folau after his homophobic commentary. Post continues after video.
"She is a joke, this woman; an absolute and utter lightweight," he added.
But some of the segment was never publicly picked up, and last night ABC's Media Watch play Jones' speech in full.
"This lightweight New Zealand Prime Minster Jacinda Ardern is challenging Scott Morrison over climate change. Now I hope Scott Morrison gets tough here with a few backhanders … hasn't got a clue this woman," the audibly angry 78-year-old can be heard saying.
It's the first time the "backhand" comment has been heard by most of Australia.
The latest revelation comes amidst a mass exodus of advertisers from Jones' show including; Anytime Fitness, ME Bank, Bing Lee, RSL Art Union, Amart, Mercedez Benz, Snooze, Koala, Bunnings, Total Tools and BIG W.
Koala has cut ties with Alan Jones. We're a significant buyer in the medium, and it's something we should have done earlier. Climate change is real, violence against women starts with words and the bloke has had too many chances. @2GB873 time to wake up.

— Koala (@KoalaMattress) August 19, 2019