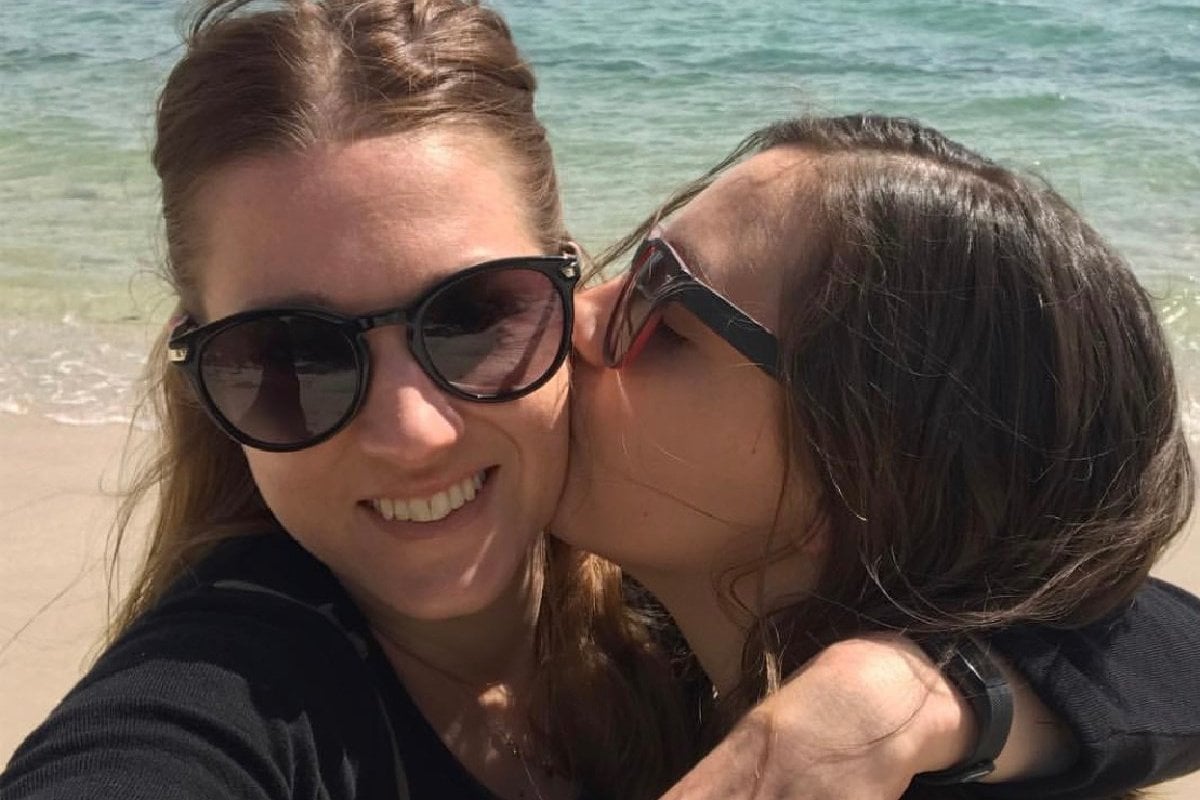 This post deals with miscarriage and might be triggering for some readers. 
1245 days, 1012 injections, 100's of blood tests, 14 failed embryo transfers, five IVF cycles, five chemical pregnancies, two miscarriages, zero babies and still no explanation (you don't even want to know how much money has been spent on IVF!).  
In 2017, my fiancée Amanda and I were ready to start a family. Being a same-sex couple we obviously needed some help and started fertility treatment with the help of a sperm donor and an IVF clinic.
After having initial fertility tests, the doctor declared that I would be pregnant in no time. After a gruelling couple of weeks of IVF injections and egg retrieval surgery, we transferred one healthy looking embryo and went away for our two week wait. 
Watch the trailer for Get Me Pregnant, Mamamia's podcast all about fertility. Post continues below.
On January 20, 2018, we found out we were expecting our first baby. We were ecstatic! 
We couldn't wait to tell family and close friends we were expecting and were showered by congratulations. This was going to be my parents' first grandchild and they were so happy, they'd been waiting a long time. 
At six weeks pregnant we went for our first ultrasound at our fertility clinic. It never occurred to me at that point that anything could go wrong.
We saw a little blob on the grainy screen and saw a flickering heartbeat. We were in love and so thankful that IVF had been so easy for us.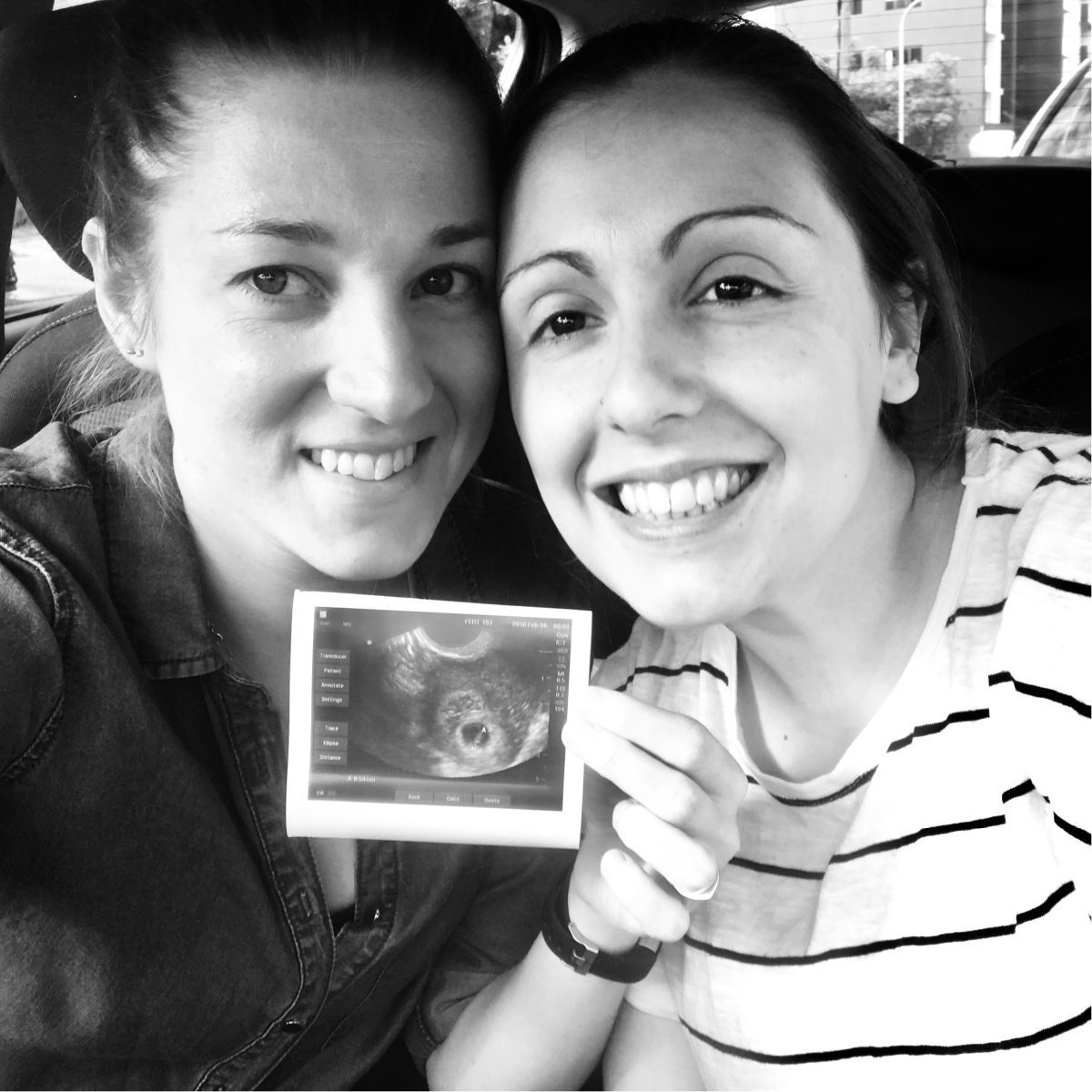 Image: Supplied.