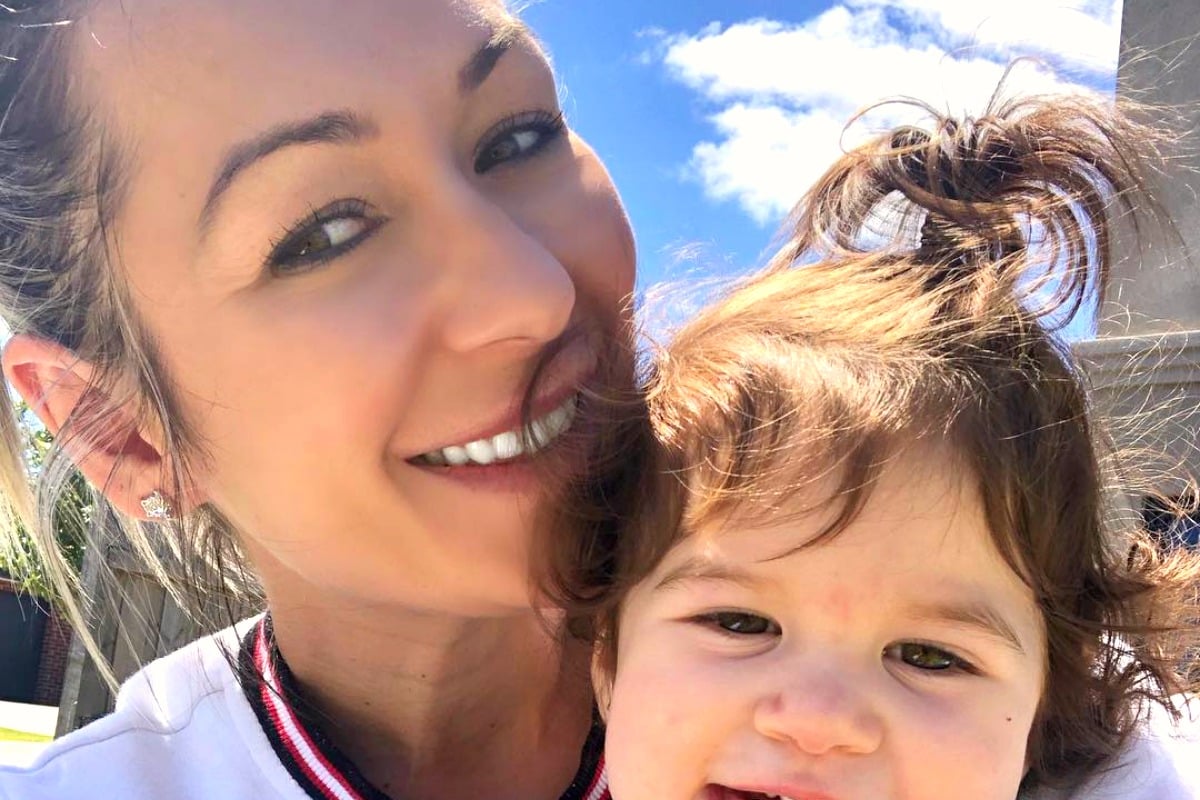 Season two of Yummy Mummies has just dropped on Netflix, and much like the first season, it's still filled with wealthy women, champagne, designer clothes, expensive cars, and diamonds. And of course, three of the original Yummy Mummies, Lorinska Merrington, Jane Scandizzo, and Rachel Watts.
But this season, the very glam Maria Di Geronimo has been replaced by someone even more extra than she was. Who would have thought that was even possible?
The new Yummy Mummy is Iva Marra; she's bold, brave and very direct. She refers to herself as a "diva". She's responsible for season two being 'spicier' than the first (read, there is a lot of sex talk).
Iva is happy to talk about "libido-enhancing oysters", mention "threesomes", and ask which of the Mummies has watched porn.
Mamamia talks to Yummy Mummy Rachel Watts on season 1 of the show. Post continues below. 
She also proudly declares in one episode that her husband wouldn't leave her because "my pussy's made of gold."
And, just FYI, there's also mention of a cucumber at one point… and an uttering of the brilliant word "root".
Okay, so Iva is not lacking in confidence – we've learned that much. Here's everything else we know about her.
Iva, an IT professional in her mid-thirties from Melbourne, was introduced to the mums because Jane's husband Joey was her hairdresser.
She is married to Steven Joe Marra; together for 14 years, and married for five. There's not much known about what Steven does as a profession.