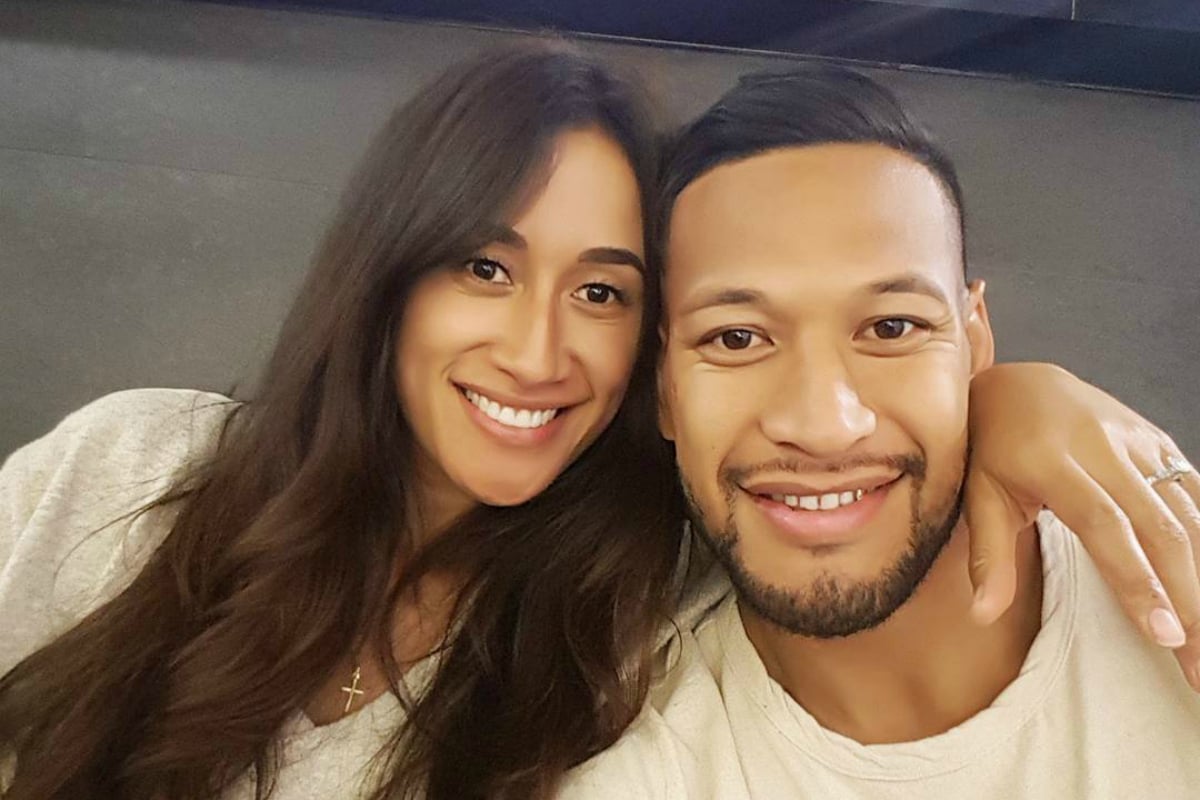 As Israel Folau met for crisis talks with Rugby Australia officials at a Sydney cafe on Friday, there was someone else at the table. His wife, Maria.
The champion netball player has remained silent – publicly, at least – as the outrage builds against her husband. Israel isn't saying much either. Little wonder, given it seems he may have destroyed his playing future courtesy of a bigoted social media post that condemned gay people, among others.
The meme, which was published on Wednesday and remains on the 30-year-old Instagram and Twitter accounts, reads: "Warning. Drunks, homosexuals, adulterers, liars, fornicators, thieves, atheists, idolators. Hell awaits you. Repent. Only Jesus saves."
It's not the first time Israel has expressed anti-gay views. And Rugby Australia appear to have had enough: "Whilst Israel is entitled to his religious beliefs, the way in which he has expressed these beliefs is inconsistent with the values of the sport," RA Chief Executive, Raelene Castle, and NSW Rugby Union CEO, Andrew Hore, said in a statement on Thursday. "In the absence of compelling mitigating factors, it is our intention to terminate his contract."
But there are questions about whether there could be blowback for Maria's impressive career, simply by association. The saga has certainly put a spotlight on her, just weeks out from the start of her next season as the Adelaide Thunderbirds' star shooter. And while she's never publicly expressed the same views on gay people as her husband, she hasn't distanced herself from them either.
 

View this post on Instagram