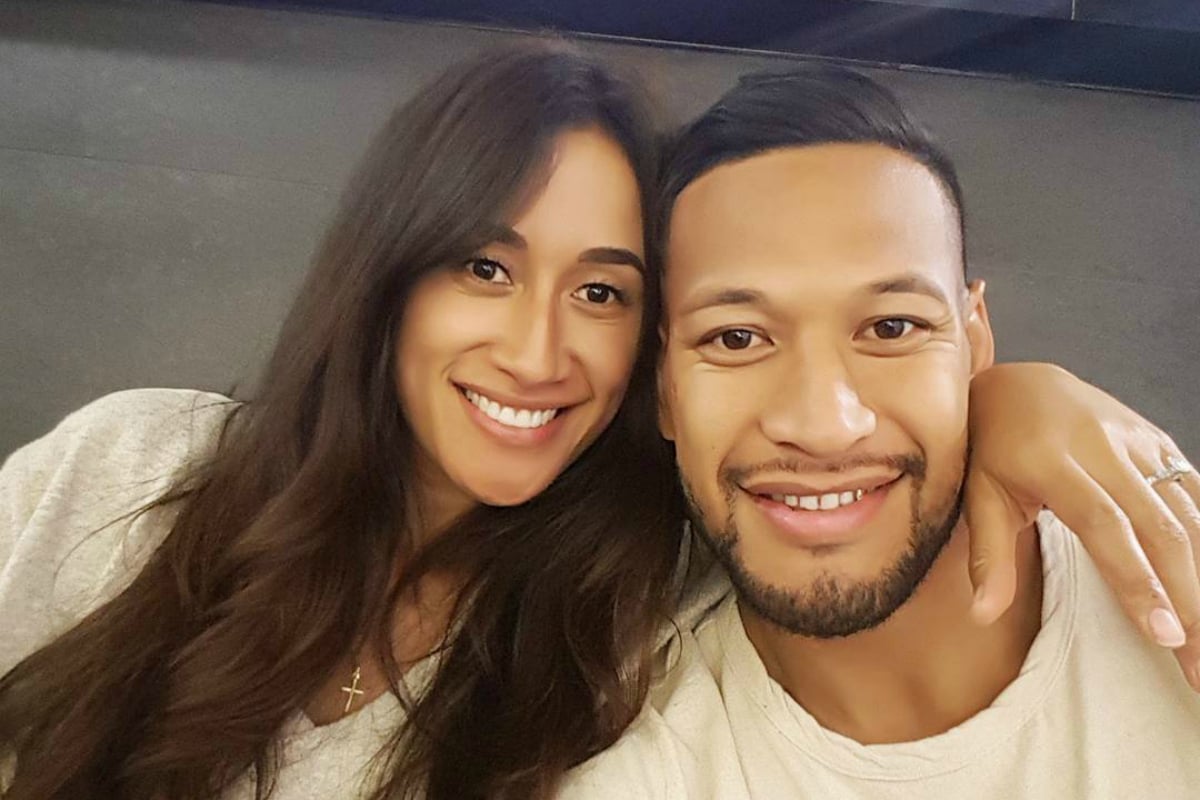 One of Australia's most successful athletes, Israel Folau, is currently begging for money on the internet. Three million dollars, in fact.
Right there on the home page of popular fundraising website GoFundMe, among the appeals for memorial funds and cancer-stricken children, is a link to the "Israel Folau Legal Action Fund". The 30-year-old beams out from the holding picture, and right there alongside him is another face: his wife, Maria.
The champion netball player has so far remained silent — publicly at least — as the scandal surrounding her husband and his bigoted social media post unfolds around her. But with this appeal, Folau has dragged her right into the middle of it.
"My fight with Rugby Australia to defend my right to practice my religion has so far cost my wife, Maria, and me over $100,000 in legal fees," he declares in the video. "The cost to me and my family of continuing my legal action against Rugby Australia is expected to be significant."
The sport's governing body officially tore up Folau's four-year, $5 million contract back in May, after he was found to have breached the Professional Players' Code of Conduct for posting a meme that read: "Warning. Drunks, homosexuals, adulterers, liars, fornicators, thieves, atheists, idolators. Hell awaits you."
But there are questions about whether there could be blowback for Maria's impressive career, simply by association. The saga has certainly put a spotlight on the Goal Shooter, right in the thick of her Super Netball Season with Adelaide Thunderbirds and three weeks out from the Netball World Cup. And while she's never publicly expressed the same views on gay people as her husband, she hasn't distanced herself from them either.
 

View this post on Instagram