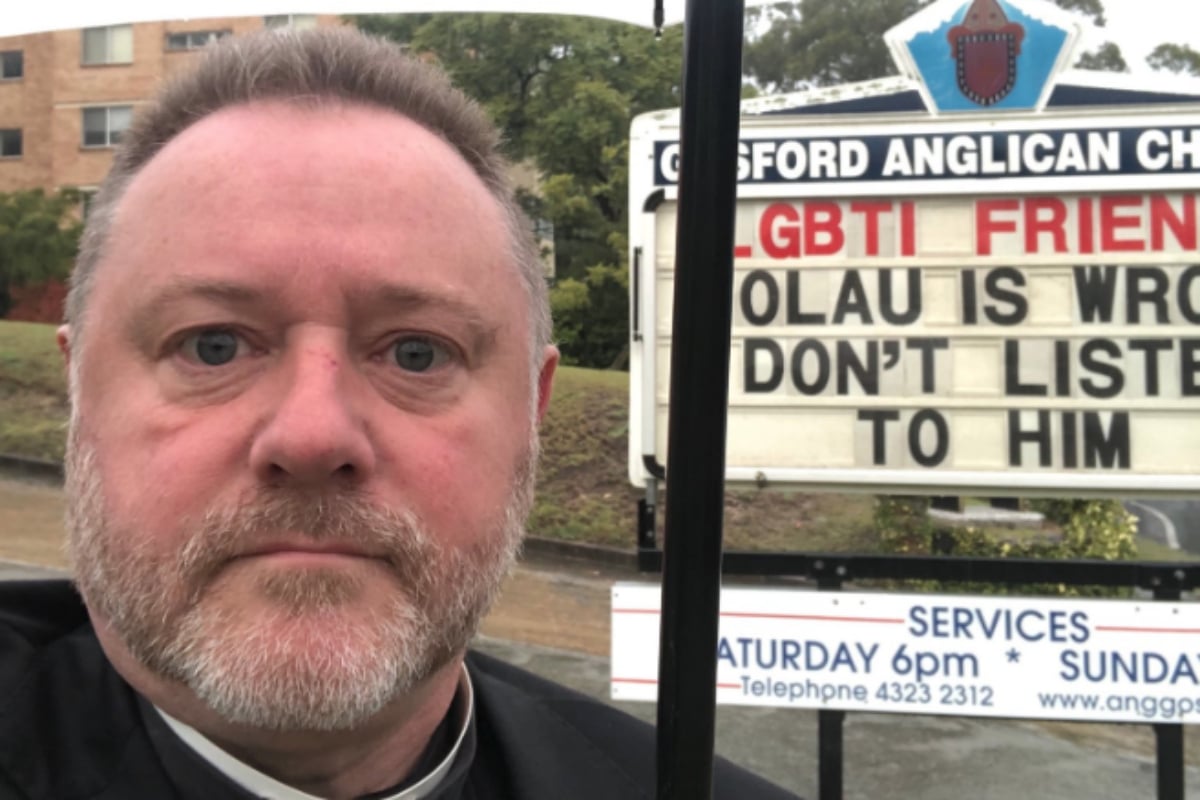 It was Tuesday afternoon when Fr Rod Bower received a message from Magda Szubanski. The comedian and campaigner wanted the Anglican priest from Gosford to join a group she was forming.
"I got a text from her saying, 'Darl…' as you do," Fr Bower tells Mamamia with a laugh. "She's wonderful. She floated this idea and immediately I said, 'Yes, let's do this'."
Magda Szubanski talks to Mamamia's Adam Bub at the Sydney rally. Post continues after video. 
Szubanski was bringing together a group of Christians, Jews, Muslims and atheists, both gay and straight, under the banner ForLove, as a response to Israel Folau's GoFundMe campaign. It's not hard to see why she approached Fr Bower.
Last week, after rugby player Folau launched a tirade against homosexuality and transgender kids, Fr Bower put up a sign out the front of his church, reading, "LGBT friends. Folau is wrong. Don't listen to him."
#israelfolau is the price we pay for #freespeech He has the right to say it and I have the responsibility to oppose what he says. #LGBT pic.twitter.com/g5iGvSydVS

— Fr Rod Bower (@FrBower) June 17, 2019
Not long after his tirade, Folau set up a GoFundMe campaign, aimed at raising $3 million for his legal battle against Rugby Australia, who sacked him after a string of homophobic social media posts.